Students and Staff Take On Environmental Initiatives
Members of the Sidwell community approach environmental initiatives on campus as a shared responsibility, as maintenance workers and middle-schoolers alike concern themselves with the well-being of our planet.
Sidwell's Facilities Department, led by Director of Facilities Fath-Allah Oudghiri, is responsible for operations including maintenance, construction, landscaping and custodial work. The department strives to reduce the school's environmental footprint as much as possible.
The school's website boasts the Leadership in Energy and Environmental Design (LEED) Platinum status of the Middle School and celebrates the Gold ratings achieved by the Arts Center, Athletic Center and Lower School. Oudghiri mentioned that the school plans to continue to hold itself to this standard: "the future Upper School on Upton Street is being designed with a U.S. Green Building Council (USGBC) Gold rating in mind."
Inside the Washington and Bethesda campus buildings, the Facilities Department strives to reduce the school's footprint by keeping water and energy consumption as efficient as possible by regularly replacing outdated equipment with more advanced technology. In addition, school custodians work with Green Seal Certified products and green cleaning practices.
Sidwell's high environmental standards require year-round campus maintenance. On planting projects, planners favor native plants that create habitats for local wildlife over non-native ones, especially when certain native plants are also able to contribute to water conservation. Administrative teams work to avoid pesticides in pest removal projects to prevent harming helpful fauna. In winter, when the temperature drops, the school's preferred de-icing material is environmentally friendly.
Oudghiri touched on the great impact and reach of the Facilities Department, saying that the staff are people "of both local and global communities" who do their "part and believe in leaving this place to the next generation in better shape than we found it." He hopes that the "impact is palpable and noticeable by our community members."
Senior Elson Bankoff, head of the Friends Environmental Action Team (FEAT), praised the administration's environmental work.
"I engage with a lot of other high schools and can see first hand that, comparatively, Sidwell's leadership is very aware of the school's carbon and environmental footprint," Bankoff said.
FEAT has spearheaded a number of climate initiatives in the past year, including leading a Sidwell Summer program seminar aimed at helping young students delve deep into climate action, participating in a clothing swap among high schools in the Washington area and organizing celebratory Earth Week activities. Recently, the club collaborated with the Black Student Union in a joint meeting to discuss the intersection between racism and the environment.
In collaboration with Upper School administration and teachers, FEAT changed the service hour policy to allow for environmental work to count toward the 60-hour requirement.
Bankoff believes that the new policy will present new opportunities for Upper Schools students. 
"There are a lot of doors now open for stewardship-based service," she said, adding that "people will learn about how much environmental issues really do affect communities."
Although FEAT has provided many opportunities for students to get involved with climate activism outside of school, Bankoff noted an uncharacteristic decrease in student engagement. 
"People tend to not get fired up about activism stuff like they have in years prior," she explained. "I don't know if this is the pandemic or burnout or what, but hardly anyone comes to strikes in the numbers they used to," she added.
Though Oudghiri and Bankoff tackle environmental issues at Sidwell in different ways, they both believe that a change in students' mindsets is the key to effecting significant change. 
"Students constitute 80% of our school population and could play a greater role in impacting positively our environment," Oudghiri said.
As a specific example, he noted the Facilities team's never-ending duty of cleaning up after students. 
"Once a week, we find and collect items (mostly refillable water bottles, clothes, and shoes) that have been left on campus for days and never claimed. Lost and found bins are full and rarely a lost article is ever claimed," he explained. "We believe an initiative led by students advising their peers not to abandon their belongings could be the solution to influence a change in behavior," he added.
While forgotten belongings might not seem to pose a direct threat to the environment, their collection takes time and energy away from important maintenance work on campus. 
Bankoff mentioned the overuse of disposable plates and utensils in the cafeteria as one example of increasingly careless student behavior. 
"I will be the last person to say that environmental crisis can be remedied by individual actions, but I think there is truth in the fact that you have to govern yourself with some integrity if you expect others to do the same," Bankoff said.
Leave a Comment
Your donation will support the student journalists of Sidwell Friends School. Your contribution will allow us to purchase equipment and cover our annual website hosting costs.
About the Contributors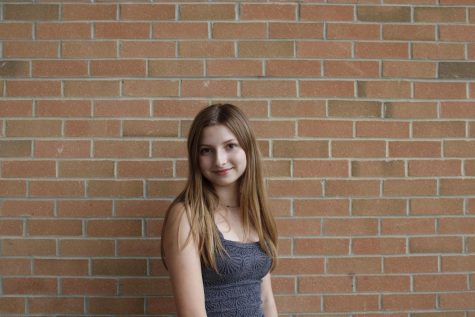 Stella Stone '26, Social Media Manager
Stella Stone is currently a Social Media Manager for Horizon. Prior to this, she worked as a Staff Writer for the newspaper.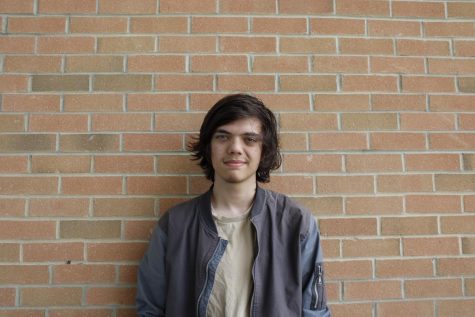 Quinn Patwardhan '24, Graphics Editor
Quinn Patwardhan is currently Graphics Editor for Horizon, a position he held in the 2022-2023 and 2023-2024 school years.