Sidwell Boys' Tennis Wins MAC Championship and Regular Season Title
On Saturday, May 13, the Sidwell Boys' Varsity Tennis Team faced its toughest challenge yet — the Mid-Atlantic Athletic Conference (MAC) finals against Potomac. After narrowly winning a 4-3 match against Potomac in the regular season, the MAC banner was far from guaranteed.
Throughout the day, the match score remained tight. By noon, after four hours of competition and 6 matches, the overall score was 3-3: the deciding match was third doubles. The Sidwell partnership consisted of sophomore Asher Sedwick and freshman Chase Hunter. Hunter was recovering from a back injury, and had to serve underhand, posing a problem for the team's serving game.
After winning the first set, the second set remained tight after the teams traded games. With the second set tied 5-5, Hunter and Sedwick took the next two games for a 7-5 victory, securing the MAC win 4-3 for Sidwell. In a post-match interview, Sedwick said that he "never wavered in [his] 'grit and grind' mentality," and idea that is integral to the Sidwell tennis program. Sedwick also credited his consistent belief in his own and his partner's ability as another reason the pair was able to win.
Sidwell displayed unwavering determination in the finals, playing its best tennis of the season. Through first singles to third doubles, the team showed skill, poise and resilience and — as a result — emerged as MAC champions.
This is Sidwell's fourth-straight MAC title, this year's top players consisting mainly of freshman or new transfers. Not only did Sidwell win the MAC championship, they also went undefeated to win the MAC regular season. Both of these titles were not easy for this young team, consisting of only three upperclassmen and eleven underclassmen. However, due to a long season of hard work and dedication, the team was able to consistently perform at a high level in every match.
Throughout the season, senior Nico Rodriguez, sophomore Rowan Drant and junior Michael Yao showed exceptional leadership skills in their roles as co-captains, working tirelessly to motivate and inspire their fellow teammates. Leading by example, Sidwell's tennis captains demonstrated an unwavering commitment to the team and continuously showed their teammates what it takes to be successful. Their dedication and hard work were evident in their performances on the court, and they inspired their teammates to give their best every day.
Rodriguez said he was able to unify the young team by finding "energy in [himself] to pump [them] up no matter what the score is."
The coaches, Logan West and Shelby Jones, were critical to the team's success as well. They provided the guidance and support needed to help the team develop their skills and reach their full potential. They were also instrumental in developing the team's strategy and ensuring that everyone was constantly working to improve.
In an interview with Coach West, when asked what the team's strategy was throughout the season, he said that "when we are down, we always look[ing] for a window to get into the match. When we are up, we put our foot to the gas and close the match out." This mentality encompasses the "grit and grind" mentality of the Sidwell team — never give up, and always fight until the match is over.
The team's success in the MAC regular season and playoffs was a testament to their hard work and dedication. The team consistently performed at a high level, continuing the four-year long MAC banner streak for Sidwell men's tennis.
Leave a Comment
Your donation will support the student journalists of Sidwell Friends School. Your contribution will allow us to purchase equipment and cover our annual website hosting costs.
About the Contributor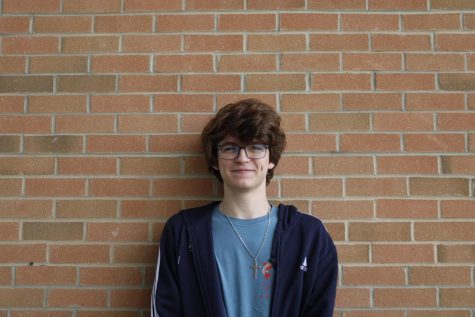 Jackson Youree '24, Business Manager
Jackson Youree is currently a Business Manager for Horizon.