GWS' Prom Promise Helps Local Students Afford Dresses
On Tuesday, April 11, Sidwell's chapter of Girls Who Start (GWS), a national organization that supports young women in business, hosted an event at Ballou Senior High School to provide girls with prom dresses and suits free of cost.
Prom is an integral aspect of the high school experience, but it can be expensive due to the high costs of items like dresses, accessories and makeup. Through hosting the "Prom Promise" event, Girls Who Start aimed to support as many girls as possible in having a memorable and affordable experience.
Junior Jordan Mathewson, co-head of Sidwell's Girls Who Start club, expressed her passion for the project: "We wanted to find a way to give back to our community while also embracing the mission of our club, which is helping to empower women," she said.
For months, the club leaders worked hard to plan the initiative. Beginning in early fall, they reached out to contacts at the D.C. Department of Human Services, inquiring about specific schools that would participate in the project.
In response, a chief administrative officer at Ballou High School expressed interest on behalf of at least 25 students. Soon after, they shared details about their availability in terms of the date, time and location of the event. 
Within the Sidwell community, the club leaders encouraged donations of gently used and new dresses. After sending an email in the weekly Sidwell newsletter to all three branches of the school, they quickly received positive responses.
Beginning in February, the club leaders left a donation rack in the garage and offered to pick up dresses directly. By early April, the team collected over 60 dresses, in addition to several suits. 
Upon Assistant Dean for Student Life Michael Woods's approval, the club leaders created a GoFundMe for those who wanted to support the project but did not have any dresses to offer. With the $2,100 they raised, they purchased an additional 30 dresses and 33 items of jewelry in various styles to accommodate for any preferences of the girls at Ballou.
Junior Gianna Katsock, the club's social media coordinator, played a vital role in the event planning. 
"From fundraising to buying dresses and accessories, collecting donations, to organizing the logistics of the event, there were a lot of factors and behind-the-scenes work that went into making the event successful," Katsock said.
She also commented on the club's dedication to working together and staying organized.
Styled as a "shopping experience," GWS members set up six racks that split the 90 dresses into size ranges from 2 to 4X to create a navigable environment. In addition, the room included a jewelry table, two makeshift dressing rooms and a collection of about 10 suits displayed along the wall.
Taking place at Ballou during school hours, over 35 girls attended the event — including many who had registered in advance. 
The event was about far more than a free dress — the girls enjoyed taking pictures, helping out friends and having fun.
"The smiles on their faces when they tried on a dress that they loved and felt confident in lit up the room," said Katsock. Katsock also felt "really proud that all of the Girls Who Start members and I were able to ensure that the students at Ballou High School have a memorable experience at their prom."
Over the two hours, the girls from Ballou took home 22 dresses and all 33 jewelry items.
The Girls Who Start leaders brought all remaining dresses to Martha's Outfitters, a clothing store that provides affordable, high-quality clothing and shoes for individuals and families in need. The employees were extremely grateful to accept all dresses, as they mentioned plans to hold a similar prom dress event with multiple Washington schools in the near future.
Moreover, the Martha's Outfitters employees expressed their desire to continue collaborating with Sidwell's Girls Who Start chapter. The club may partner with them in the future to expand the prom project's influence and reach more girls in the greater Washington community.
"So many people will wear a dress once and then leave it in their closets for a long time, so this project helped create an enjoyable experience for the girls while also sustainably recycling dresses," said junior Mila Maltby, a co-head of the Girls Who Start club.
Leave a Comment
Your donation will support the student journalists of Sidwell Friends School. Your contribution will allow us to purchase equipment and cover our annual website hosting costs.
About the Contributors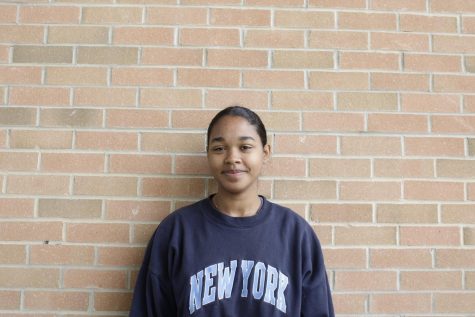 Maya Jones '24, Features Editor
Maya Jones is currently a Features Editor for Horizon. Prior to this, she worked as a Staff Writer for the newspaper.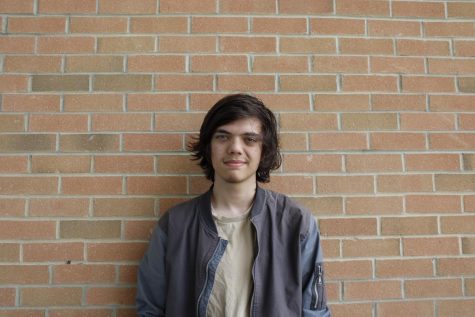 Quinn Patwardhan '24, Graphics Editor
Quinn Patwardhan is currently Graphics Editor for Horizon, a position he held in the 2022-2023 and 2023-2024 school years.