Sidwell's 2022 Winter Sports Season Begins
On Nov. 9, Sidwell's winter sports season officially began, with Boys' and Girls' Basketball holding tryouts for their upcoming season, as well as Indoor Track, Wrestling and Swim & Dive all beginning practice. 
Winter is the longest sports season at Sidwell, beginning in November and ending in mid-February and bringing much excitement to the Sidwell community. Last year, both the girls' and boys' basketball teams had extremely successful seasons, finishing with impressive records and several championship wins. This year, the girls are ranked the No. 1 high school girls' basketball team in the country, and the boys are ranked No. 10, according to MaxPreps and SBLive Power 25.
State championships for winter sports begin in February. The indoor track and field state meet is on Feb. 14, the swim & dive championship takes place from Feb. 15-16 and the wrestling championship is on Feb. 18. The basketball state championship tournament for both the girls' and boys' teams will begin on Feb. 27, and the final championship game will take place on March 5.
Though Girls' Basketball lost many key players in the Class of 2022, team members are ready and look forward to another season with Head Coach Tamika Dudley. This year's seniors include East Carolina University commit Khia Miller, Duke University commit Jadyn Donovan, Helen Primis and Ava Gregory.
The boys' basketball team is also anticipating a successful season. 
Senior captain Cam Gillus, who has committed to Lehigh University, said he is looking forward to leading the team this year. As captain, Gillus stated his goals for the team this year are "getting everyone on the same page of our … core values, which are attitude, toughness and intelligence."
 Gillus believes the team can win the DCSAA and MAC Championships.
"I think if I can get everyone to abide by [our core values], then it'll help the team reach our goals at the end of the season," Gillus said.
Team culture is essential to the success of Sidwell's basketball teams. Both the boys' and girls' basketball teams attribute their success to their goal-oriented mindsets as well as technical talents. They focus on small details, such as positive team cultures, that will set them apart from other good teams as they navigate the winter sports season.
Other winter sports teams also achieved victories last year. 
Many members of the wrestling team, for example, placed at both the DCSAA State Tournament and Nationals. 
Junior Zach Farrington, who joined the wrestling team last year, said that he is "really looking forward to the season and [has] high hopes for the team this year."
Sophomore Luke Borkowski, this year's wrestling team captain, said he is "looking forward to having a lot more tournaments than [they] had last season" and wants to "set a good example and push others to work hard."
Sidwell's swim & dive team also looks forward to another season, with several championship meets, such as Metros, the ISL and MAC Championships, the Washington Metropolitan Prep School Swimming and Diving League Championship and the DCSAA Championship on the horizon.
Last year, Swim & Dive ended its season with two impressive feats — the girls placed third and the boys placed eighth overall in the DCSAA Championship. 
Junior Jason Babcock looks forward to the upcoming season.
"I am excited to lead the team, represent my school and create a positive environment," Babcock said.
This year, Swim & Dive also welcomes a new coach, Christopher Cummings, who will join Caleb Morris, Megan Miller and Meghan Mulhern in leading the team. According to Babcock, team members believe this strengthens their community and fosters close relationships.
Overall, Sidwell's winter sports teams are excited to continue building positive team environments and competing throughout the season.
Leave a Comment
Your donation will support the student journalists of Sidwell Friends School. Your contribution will allow us to purchase equipment and cover our annual website hosting costs.
About the Contributor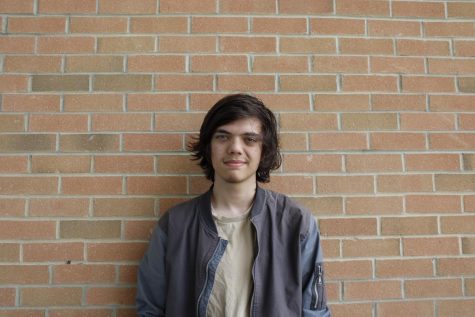 Quinn Patwardhan '24, Graphics Editor
Quinn Patwardhan is currently Graphics Editor for Horizon, a position he held in the 2022-2023 and 2023-2024 school years.