Johnny Depp and Amber Heard Trial Generates Intense Speculation
Beginning in April 2022, fans have lined up outside the courtroom in Fairfax, Virginia in hope of witnessing the trial between actor Johnny Depp and actress Amber Heard. While it is technically a defamation trial, with Depp suing Heard over an op-ed she published in The Washington Post in 2018, the case has evolved to question the presence of domestic abuse in Depp and Heard's relationship.
The trial has generated mass media attention and speculation. According to Vanity Fair, Court TV, the channel which broadcasts the trial, has seen its daytime ratings double. The case has also been trending on social media, with followers of the trial speculating over the truth of the two celebrities' relationship.
In the op-ed around which the case is centered, Heard wrote about the backlash she received after speaking up about sexual violence. While Depp is not mentioned by name in the article, Heard refers to herself as "a public figure representing domestic abuse." Depp's lawyers argue that this article insinuates that Depp perpetrated domestic violence against Heard.
This was not the first time Heard accused Depp of abuse — in May 2016, shortly after she filed for divorce, Heard asked for a restraining order against Depp for domestic violence. Depp quickly refuted this claim and accused Heard of lying to win more money in the divorce. By August 2016, the pair reached a divorce settlement out-of-court, and Heard relinquished her request for a restraining order.
When Heard wrote the op-ed in December 2018, Depp promptly sued her for $50 million. This is the trial that began on April 11 in Fairfax, Va. Heard also countersued Depp for $100 million, and this case will likely go to court later this year.
According to NBC, since there is evidence that both Heard and Depp have committed acts of violence against the other, the question lies in whether this was a case of mutual abuse, as the couple's marriage counselor Laurel Anderson claims, or whether there was a primary aggressor. 
President and CEO of the National Coalition Against Domestic Violence (NCADV) Ruth Glenn said in an interview with NBC, "I don't believe in mutual abuse. I don't believe that two parties decide to meet in the kitchen and box it out. It just doesn't sound right, reactive abuse. I'm going to abuse you as a reaction? No, I'm going to defend myself as a reaction."
So far, both Depp and Heard have accused the other of violence, though their accounts of the same instances differ. 
For instance, Heard claims that in March 2015, there was a three-day period in which Depp assaulted her repeatedly. Both agree that the tip of Depp's finger was torn off, but Heard says that Depp hurt his finger from punching the wall and then used his injured finger to write degrading messages about Heard on a mirror and lampshade. Depp, on the other hand, claims he injured his finger when Heard threw a bottle at him.
Voice recordings provide evidence that Heard also perpetrated abuse. 
According to the Daily Mail, Heard is recorded saying, "I can't promise you I won't get physical again. God, I … sometimes get so mad I lose it."
Voice recordings also show Heard delegitimizing male victims of abuse. In another voice recording shortly after the March 2015 incident, Heard says, "You can tell people it was a fair fight, and then see what the jury and judge thinks … Tell the world, Johnny. Tell them, 'Johnny Depp, I, a man, I'm a victim, too, of domestic violence, it's a fair fight,' and see how many people believe or side with you."
Leave a Comment
Your donation will support the student journalists of Sidwell Friends School. Your contribution will allow us to purchase equipment and cover our annual website hosting costs.
About the Writer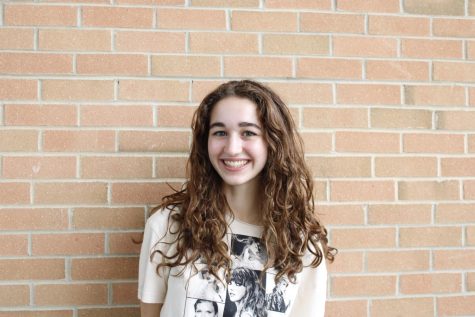 Abby Kelso '24, Editor-in-Chief






Abby Kelso is currently Editor-in-Chief of Horizon. She served as a Culture Editor in the 2021-2022 and 2022-2023 school years. Prior to that,...