States Pass New Abortion Laws as Court Battles Unfold
On April 5, Oklahoma Gov. Kevin Stitt signed into law a bill that makes abortion a felony within the state. The latest in a string of increasingly restrictive abortion laws passed in Republican-led states, the legislation presents serious consequences on both the state and national levels.
The measure, titled Senate Bill 612, has functionally banned abortion within the state and makes it punishable with up to 10 years in prison. By banning abortions starting directly following conception with very few exceptions, the law goes even further than the Texas law that it is modeled on, which bans abortion after six weeks of pregnancy.
Sen. Nathan Dahm, a Republican congressional candidate who wrote the bill, called it the "strongest pro-life legislation in the country right now," in a statement.
"
I promised Oklahomans that I would sign every pro-life bill that hits my desk, and that's what we're doing here today.
— Kevin Stitt
Senate Bill 612 also diverges from abortion laws in other states in that it does not include exceptions for pregnancies resulting from rape or incest, forcing mothers to carry a pregnancy to term even under traumatic circumstances. The only exception that allows for an abortion to be obtained is "to save the life of a pregnant woman in a medical emergency," according to the bill itself. Babies born under these life-threatening circumstances are most likely to suffer health defects or be given up for adoption; these pregnancies are therefore detrimental to both the mother and child. 
"These are very narrow exceptions," Elizabeth Nash, state policy analyst for the Guttmacher Institute, said. "The language does not cover every instance in which a woman's health might be at risk. Health providers will be very conservative about interpreting the law, because they don't want to cross a line."
The law is unique because it is difficult to challenge in court. It bars state officials from enforcing it, instead deputizing private citizens to sue anyone who performs an abortion or "aids or abets" a procedure. 
Because lawsuits aiming to block a law typically name state officials as defendants, this unique quality of the law is specifically designed to be problematic for prosecutors. Though the law technically violates Roe v. Wade on constitutional grounds, it will be extremely challenging to revoke.
The Oklahoman ban presents consequences for not only residents of the state but also for those seeking abortions across the region. Over the past few years, Oklahoma has increasingly become a destination for abortion-seekers as their home states restrict the practice. For instance, in the wake of Texas's near-total ban, nearly 2,500% more patients with Texas addresses arrived at Oklahoma abortion facilities, according to Planned Parenthood. The new law makes it harder for abortion-seekers to find safe and affordable healthcare, disproportionately affecting low-income workers of color for whom the logistics of healthcare prove much more problematic.
Gov. Stitt says that the law's harsh measures are required to support the pro-life views of his constituents. 
"We want to outlaw abortion in the state of Oklahoma," Stitt said during a signing ceremony for the bill attended by anti-abortion lawmakers, clergy and students. "I promised Oklahomans that I would sign every pro-life bill that hits my desk, and that's what we're doing here today."
Oklahoma is not the first state to pass such comprehensive abortion laws. According to the Guttmacher Institute, near-total abortion bans have been enacted in four additional states and introduced as bills in 30 states. This trend reflects the efforts of increasingly conservative state legislatures moving to take advantage of rightward shifts in the courts.
While courts have ruled many anti-abortion laws unconstitutional, the U.S. Supreme Court decision in favor of Texas abortion restrictions has emboldened pro-life lawmakers. The court's conservative majority has also indicated that they would uphold a law in Mississippi banning abortions after 15 weeks of pregnancy. Given recent precedent, the court may even overturn the nationwide right to abortion that has existed for nearly 50 years.
While supported by pro-life advocates, the recent wave of bans has also faced widespread opposition. Abortions rights advocates say the bills are clearly unconstitutional, with Planned Parenthood calling it a "grave threat" to abortion access across the region, in a statement. Other organizations, such as the ACLU, spoke out against the "devastation caused by the [Oklahoma] ban," in a tweet.
President Joe Biden also condemned the increasingly restrictive nature of abortion bans. White House Press Secretary Jen Psaki released a statement describing the bill as an "unconstitutional attack on women's rights."
"Protecting the rights recognized in Roe v. Wade continues to be a priority for the Biden-Harris Administration, and we call on Congress to … shut down these attacks and codify this long-recognized, constitutional right," Psaki wrote in a White House statement.
However, signs of hope still exist for abortion-seekers across the country. With the fate of Roe v. Wade still unclear, many states are pushing for legislation that protects abortion rights. California, in particular, has introduced a sweeping package of bills that will likely make it a refuge for abortion-seekers. Thus, while Oklahoma's new law poses a threat to reproductive rights nationwide, it may also further spur the pro-choice movement.
Leave a Comment
Your donation will support the student journalists of Sidwell Friends School. Your contribution will allow us to purchase equipment and cover our annual website hosting costs.
About the Writer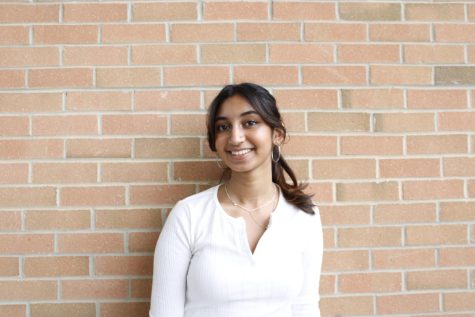 Aparna Viswanathan '24, News Editor
Aparna Viswanathan is currently a News Editor for Horizon, a position she held both in the 2022-2023 and 2023-2024 school years. Prior to that, she worked...