Students, Administration Respond to Sidwell-Jackson-Reed Altercations
Altercations between Sidwell and Jackson-Reed's fan sections erupted following a heated boys' varsity basketball game on Jan. 19. Multiple Sidwell students were injured in the chaos that ensued, and due to the lack of security present, the Metropolitan Police Department (MPD) was eventually dispatched.
According to Upper School Assistant Principal for Student Life Michael Woods, tensions were palpable between fan sections during the game, with taunting from both sides.
"The dynamic between the student sections was definitely competitive," Jackson-Reed senior Zach Isaacs said. "Each of them [tried] to get under the other's skin," he added.
Following Sidwell's ultimate 70-64 overtime victory, Jackson-Reed students gathered in the school's parking lot, where they waited for Sidwell fans to exit the gymnasium.
"Spectators were rushed out of the building by security as soon as the buzzer sounded, [and] everything rapidly got out of hand," senior Melinda Daniels-Tineo said.
Upper Schoolers reported violent attacks and instances of Jackson-Reed students jumping on their cars and belligerently preventing them from exiting the campus.
"A small handful of people were actually instigating," senior Gwyn Field said.
Following the chaos, a group of around 20 Sidwell students, including those who had been injured in the confrontation, returned to Zartman House, where they met with Head of School Bryan Garman to discuss the events of the night.
"They were upset and shaken by what had taken place," Garman wrote. "We debriefed what they saw, and I asked the students to send videos they might have of the event directly to me," he continued. 
Garman also asked the students to produce a short written summary of the incident from their perspectives. In addition to providing the school with more information about the violence that transgressed after the game — information later shared by Sidwell with the MPD and the DCSAA — the activity also allowed students to reflect on the experience and their actions in response to the chaos that unfolded.
Field, one of the students who met with Garman following the game, described the discussion as helpful.
"It was really good for all of us to feel like we had a way to convey our own experiences and perspectives on the event," Field said. "We felt heard by the administration," she continued.
Though many Sidwell students believed that Jackson-Reed was at fault, Woods and Garman rejected the notion of Sidwell fans as blameless in the affair, saying students from both schools were targeted with comments.
"We go to a Quaker school — we don't bad-mouth other people," Woods said, underscoring Sidwell's policy of cheering for athletic programs and not against the school's opponents. 
Some Jackson-Reed students also view their school as culpable.
"I feel like what happened after was completely uncalled for and immature," Isaacs wrote. "I think it smears the name of Jackson-Reed and gives us an image that doesn't represent the majority of the people at the school," he continued.
To prevent similar situations from occurring in the future, Jackson-Reed senior Margaret Patterson suggested "having more adults present in the area to make sure there's no antagonizing coming from either school."
Going forward, Woods plans to emphasize student conduct before major athletic events. Additionally, Athletic Director John Square has communicated with Jackson-Reed's athletic administrators.
"It's a Wisconsin Avenue rivalry that just used to be a rivalry, but it's devolved," Woods said, urging students to restore the historically competitive, yet harmless, relationship between the two schools. 
"The students at Jackson-Reed are our neighbors," Garman wrote. "We all need to do our best to make sure that we treat one another with respect," he added.
Leave a Comment
Your donation will support the student journalists of Sidwell Friends School. Your contribution will allow us to purchase equipment and cover our annual website hosting costs.
About the Contributors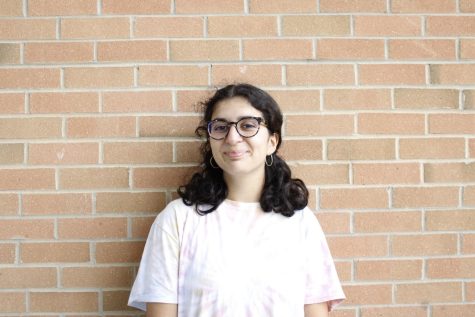 Sofia Gaviria '23, Editor-in-Chief
Sofia Gaviria is currently Editor-in-Chief of Horizon. She served as a Culture Editor in the 2021-2022 school year. Prior to that, she worked as a Staff...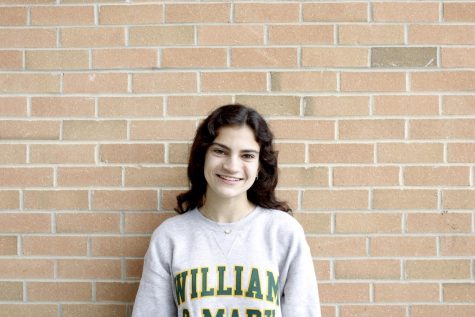 Maddie Mohamadi '23, Editor-in-Chief
Maddie Mohamadi is currently Editor-in-Chief of Horizon, a position she held in both the 2021-2022 and 2022-2023 school years. She served as a News Editor...