Sidwell Basketball Teams Bring Home Two National Championships
For the Sidwell Friends Girls' and Boys' Basketball Teams, the 2022-2023 regular season was one filled with accomplishments — and the post-season certainly did not disappoint either.
For the second consecutive year in a row, both teams finished top of their respective leagues, the ISL for the girls and the MAC for the boys. Coached by Tamika Dudley, the girls had a spotless record of 11 wins and 0 losses in the regular season. The boys, led by Coach Eric Singletary, were also dominant during their league season, ending with 13 wins and just 1 loss.
For the second consecutive year, both Sidwell programs also brought home championship trophies in the DCSAA AA Tournament. On March 5, the girls held their lead against St. John's College High School, eventually winning 68-49. In the second game of the evening, the boys defeated Jackson-Reed 62-47 in a highly anticipated rematch of last year's DCSAA championship game.
To close out their 2021-2022 seasons last year, both teams headed south to Tampa, Florida, to compete in the newly-established State Champions Invitational Tournament. This competition consisted of four boys' and four girls' teams, each the champions of their respective states. The girls team completed their perfect 30-0 season with a national championship title from this tournament, but the boys fell to Florida's Calvary Christian in a semifinal.
This year, from April 6-8, both teams again set their sights on the State Champions Invitational Tournament title. Competing at Georgetown University's McDonough Arena in Washington, both groups faced greater competition, as the State Champions Invitational expanded to include 6 teams per bracket.
When comparing the State Champions Invitational between the two years, senior guard and Lehigh Cameron Gillus said that this year, the team had a "better idea of what we were up against,"  noting that another major positive "was that it was in D.C. … so we didn't have to travel, which was definitely a plus for us."
Singletary also stressed the benefit of the location: "The fact that it was here in D.C. gave us a sense of relaxation, to be able to have our home crowd."
With the support of fans, both Sidwell basketball teams made history by emerging as National Champions by the end of the weekend.
During the semifinals on Friday, the girls played at 2 p.m. against Nevada's Centennial High School, winning 53-35. The boys later beat Utah's Corner Canyon High School at 4 p.m., ending 60-53.
On Saturday morning at 10 a.m., the girls triumphed over Utah's Lone Peak High School, closing out the game 50-46 and ending their season with another win.
Sidwell basketball saw another major win at noon, with the boys winning 57-54 against Georgia's Wheeler High School.
When recounting Sidwell's success in the State Champions Invitational, Sidwell Athletics Director John Square said that both teams were able to "anchor down in defense," and in doing so "lean[ed] on their strength[s]: defense of this relentless nature that allowed them to be victorious."
Gillus shared that the most important moment of this year's tournament was how his team responded to the adversity they faced in the first half of their semifinal game. He shared that their ability to focus and execute on offense in the second half allowed them to ultimately emerge victorious.
"Since basketball is such a long season, it is easy to get lost in it almost and coast to the end," Gillus said. However, "the way we came out and responded by winning the game showed me the resilience of our team," he added.
For freshman guard Ava Yoon, the State Champions Invitational was special because "the games [broadcasted on ESPN] were a great opportunity for me as a student athlete to get a chance to showcase my abilities."
"I also loved getting to spend time with my teammates," Yoon continued. "I'm grateful for my coaches and the rest of my team for such an amazing season," she added.
Leave a Comment
Your donation will support the student journalists of Sidwell Friends School. Your contribution will allow us to purchase equipment and cover our annual website hosting costs.
About the Contributor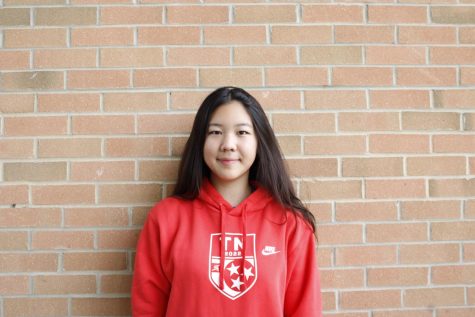 Vivienne Huang '26, Sports Editor
Vivienne Huang is currently a Sports Editor for Horizon. Prior to this, she worked as a Staff Writer for the newspaper.