Upper School Boosts Student Morale With New Founder's Day Spring Pep Rally
With AP exams, senior projects and finals just around the corner, the Founder's Day Spring Pep Rally helped to boost school spirit. On Tuesday, April 18, students gathered on the basketball courts after Founder's Day programming for a lively display of Quaker pride.
The Friends Athletic Nation (F.A.N.) heads and Student Government representatives collaborated with spring sports teams to inaugurate the first-ever spring pep rally.
The Upper School has traditionally held pep rallies in the fall before Homecoming weekend, but spring sports have never had the same opportunity to perform in front of their peers.
"We really just want to pick up the school spirit around the school," senior and F.A.N. head Khia Miller said. According to Miller, the F.A.N. hopes to make "every team … feel supported by the school."
Students from most spring teams showcased a dance or skit — the only exception was the baseball team, which had a game at the same time.
The Girls' Lacrosse Team performed a dance routine with complicated choreography to a mashup of songs, including "New York, New York" by Frank Sinatra and "Empire State of Mind" by Alicia Keys and Jay-Z.
The softball team danced to "Born This Way" by Lady Gaga and hosted a pitching competition.
The track team held races fueled by chocolate milk and entertained the crowd with a tug-of-war competition between distance runners and sprinters and throwers.
The boys' tennis team held a miniature rush-and-crush competition with volunteers from the stands, followed by trick shots from Tennis HeadHead Tennis Coach Logan West.
The fall pep rally was highly popular with students and included fun activities like a basketball shooting competition and student chants. The F.A.N. drew on some of these old traditions by throwing candy into the stands and providing lively commentary over the microphone.
The idea of a spring pep rally was first proposed by Student Government during a weekly meeting.
"Student Government was meeting to think of fun ideas for school spirit," junior Student Government representative Harlan Katyal said. "We realized how captivating pep rallies are, so why not have more of them?" he added.
"Through collaboration and cooperation … Student Government and the Athletics Department worked out a way for this student pep rally to happen," Upper School Assistant Principal for Student Life Michael Woods wrote in an all-school email.
Many students were excited for the chance to celebrate spring sports. However, others felt confused by the timing of the event.
"Honestly this feels out of the blue," another junior said. "I think that it would have been fun with more notice," she added.
Some other students did not participate: "I will not be there," senior Kenji Ishi wrote in a GroupMe message on April 17.
The Founder's Day Spring Pep Rally provided entertainment and boosted spirit amongst spring sports teams as they prepare for the remainder of their seasons.
Leave a Comment
Your donation will support the student journalists of Sidwell Friends School. Your contribution will allow us to purchase equipment and cover our annual website hosting costs.
About the Contributor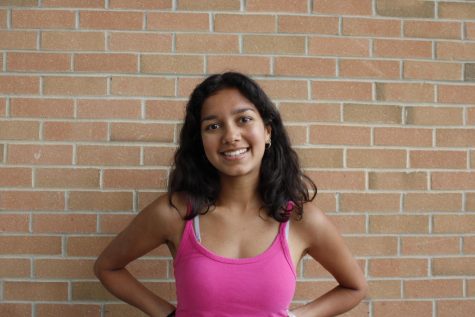 Anya Vedantambe '24, Photo Editor
Anya Vedantambe is currently a Photo Editor for Horizon, a position she held in both the 2022-2023 and 2023-2024 school years. Prior to this, she served...