YouTuber Shot During Prank in Dulles Town Center
On Apr. 2, Virginia resident Alan W. Colie shot YouTuber Tanner Cook in the stomach at Dulles Town Center Mall in Loudoun County, Virginia. Colie, 31, and Cook, 21, had not met prior to the assault. The encounter began in the mall's food court, where Cook reached out to Colie with a smartphone, attempting to prank him with the Google Translate app on his phone. Cook allegedly placed his phone in Colie's face twice, and after Colie pushed it away both times, he shot Cook out of frustration. 
No others were harmed in the shooting, but the mall closed for the rest of the day to protect Virginia citizens, many of whom fled the mall out of concern for their safety. Some others stayed inside, though, calling the police and recording videos of the assault.
Police officers arrived three minutes after a call was received, and in video footage captured by onlookers, they are seen arresting Colie, who by then was lying on the floor. Armed with rifles, police quickly made the arrest before Loudoun County Combined Fire and Rescue System paramedics turned their attention to Cook, who was discovered in critical condition outside of the mall.
According to Cook's father, Jeramy Cook, paramedics had to provide blood to him immediately upon arrival because of the shot's impact on his body.
Additional footage of the event was captured by other members of Tanner Cook's "Classified Goons" YouTube channel and is now being used as evidence against Colie. This channel, which currently has 49,000 subscribers, is known for its pranks on Uber drivers, cashiers and random bystanders. Videos on "Classified Goons" also include the YouTubers pranking police officers while dressed as clowns, pretending to steal items from stores in an attempt to elicit a dramatic response.
Tanner Cook has reported that he will temporarily not be posting on the "Classified Goons" YouTube channel but will continue making prank videos with his channel as soon as he recovers. 
When asked by ABC News to discuss his son's channel, Jeramy Cook described "Classified Goons" as "a little on the edge" due to its confrontational nature, but that his son is "just trying to be a goofball" when pranking strangers and solely wishes to create comedic entertainment for his followers. 
Sophomore and co-founder of the Current Events Club Isabel Limao expressed her views on the shooting's connection with modern entertainment.
"While social media can be used to connect with friends and family, it can also be used to amplify feelings of hatred and division," Limao said.
Although he survived the gunshot wound, Tanner Cook's attempted prank has rendered him hospitalized with difficulty speaking and numerous injuries to his internal organs. According to lawyer Christopher Brown, Tanner Cook is not free from persecution, as he could be liable for assaulting Colie, which in turn caused the shooting to occur. According to WCIV, Brown has said that, for instance, one potential testimony Colie could use if he claims that Tanner Cook assaulted him first is, "When he pulled his hand out, [Colie] thought it was a gun, but it was a cell phone." 
Colie's liabilities include two firearm misuse charges and one count of aggravated malicious wounding. Additionally, it is unknown whether Colie owns a permit for carrying a gun, which would incur further charges against him. Currently, Colie remains in Loudoun County jail and has no trial date set.
Leave a Comment
Your donation will support the student journalists of Sidwell Friends School. Your contribution will allow us to purchase equipment and cover our annual website hosting costs.
About the Contributor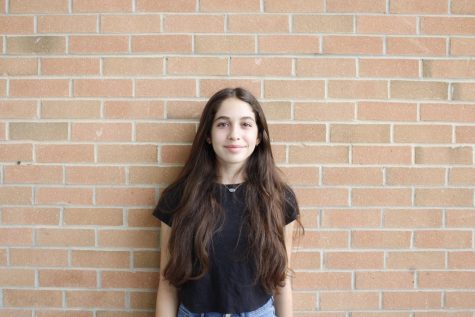 Daphne Zwicker '26, Opinion Editor
Daphne Zwicker is currently an Opinion Editor for Horizon. Prior to this, she worked as a Staff Writer for the newspaper.