New "Super Mario Bros." Movie Faces Backlash From Critics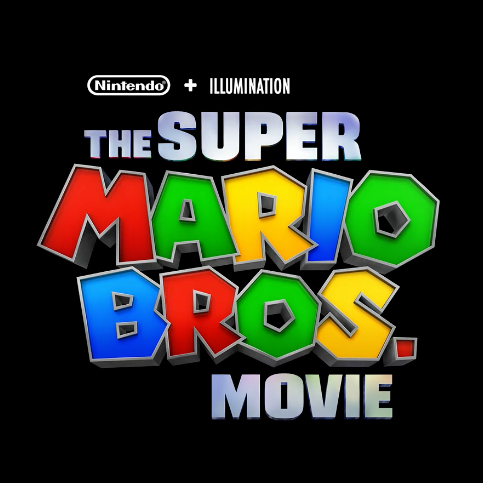 Three years in the making and budgeting a total of $100 million, Illumination's "The Super Mario Bros. Movie" was released in theaters on April 5 in the United States. Though it was a box office success with a profit of over $1 billion — the most an Illumination film has ever made — it has been met with mostly lukewarm critic reviews, earning just 59% on Rotten Tomatoes. A 96% audience score, however, demonstrates the film's fan success, and Nintendo gamers from around the world have welcomed it with overwhelming praise.
Joel, a verified audience member on Rotten Tomatoes, gushed that, "If you're a Mario fan, you will love this adaptation." This poses an important question: is "The Super Mario Bros. Movie" really so mediocre, or is its ultimate strength its appeal to classic Nintendo fans?
Unlike the critical success of recent video game adaptations such as "Sonic The Hedgehog 2," "Arcane" and "The Last Of Us," "The Super Mario Bros." movie can be rightfully deemed a scoring failure, with the majority of critics criticizing it for its bland plot, uninteresting message and blatant appeal to fanservice.
Though riddled with crowd-pleasing easter eggs, the simple gags were not enough to keep critics engaged; Mashable went as far as to dismiss it "one long commercial," leaving them "wanting to revisit [their] old Mario games," but "with no wish to ever again hit play" on the movie.
Empire Magazine, similarly, called it "as faithful and affectionate as a corporate cash-in is possible to get," deterred by the incessant ramming of motifs and hints from the classic games to distract from its nonexistent plot. Critics do admit, however, that the visuals are expectedly stellar, with Empire Magazine adding that it is "beautifully animated." Overall, the general consensus is that the film is a fun decoration piece. For those looking for legitimate substance outside of trying to "spot the allusion," as the BBC calls it, not much is offered by this marketable shell-of-a-film.
Fans, however, disagree; perhaps what makes it so excellent is its commitment to them, with careful consideration poured into every scene to make it an enjoyable watch for those who grew up playing Nintendo games.
Many will likely be left scratching their heads at how a few voice cameos and blink-and-you'll-miss-it characters from the games make this film deserving of the praise it has received from the general public. In the case of "The Super Mario Bros. Movie," what matters to the audience is their enjoyment.
On the minds of all, however, are the voice performances, which were overall hit-or-miss. Actor Jack Black, for one, managed to steal the hearts of audience-goers and critics with his rendition of the villainous Bowser, likely proved best by his song, Peaches, debuting on the Billboard Top 100 at no. 83.
On the other hand, the casting of Chris Pratt as Mario has been criticized since the beginning of production. Many continue to wonder why Charles Martinet, the original voice of Mario, was not selected for the movie, but this trend of inexperienced celebrity voice actors traces back through years of studios afraid to not sell enough tickets, thus hiring big-name stars for animated films rather than professionals. For "The Super Mario Bros. Movie," Pratt's presence has certainly not deterred viewership, but it has dampened an otherwise beloved movie by fans who would have much preferred a competent voice actor over a mediocre crowd-drawer.
"The Super Mario Bros. Movie" continues to garner revenue and fill theaters around the country, proving that the influence of big-name intellectual property can be enough to sell tickets despite glaring issues with the material itself. Perhaps the place to start with bringing together critics and audience is by fixing the film's most prevalent issue: the Mario voice.
Leave a Comment
Your donation will support the student journalists of Sidwell Friends School. Your contribution will allow us to purchase equipment and cover our annual website hosting costs.