Seniors Discover Perfect Day in Washington
Throughout our month of Senior Projects, we (Sofia Gaviria and Maddie Mohamadi) have explored the restaurants, theaters, bookstores and coffee shops of Washington in an attempt to develop a better understanding of this vibrant city in which we live. While initially, the prominence of Washington's political scene seems to be its most defining feature, a deeper examination of the city's nooks and crannies exposes an artistic and intellectual hub abounding in an astounding creativity. In chronicling our adventures through Washington, we have stumbled on both established city staples as well as new spaces of innovation, both of which we believe worthy of your attention. Here is our bucket list for a perfect day in the District:
10:30 a.m – Breakfast at Call Your Mother
For breakfast, stop by Call Your Mother Deli on Connecticut Avenue for delicious bagels and coffee. Initially opened in Park View, Maryland in 2018, Call Your Mother now boasts 11 locations across the DMV area and one in Denver. The Connecticut Avenue location opened this year on Feb. 3 and has gained traction among members of the Northwest Washington community — customers can frequently be seen enjoying their bagels outside under the building's iconic pink awning. Call Your Mother specials include "The Sun City" (local bacon, pastrami, bodega-style local eggs, American and cheddar cheeses and spicy honey on an everything bagel) and "The Mountain View" (mashed avocado, bodega-style local eggs, latke, and American and cheddar cheeses on a plain bagel). If you'd like, you can also purchase a container of the deli's mouthwatering cream cheese.
11:00 a.m. – Avalon Theatre
Just a five-minute drive from Call Your Mother, the Avalon Theatre is a nonprofit, independent and historic cinema on Connecticut Avenue. First opened in 1923, the Avalon is the oldest operating movie house in the Washington area. The theater often shows a handful of movies, documentaries and foreign films per week. Moviegoers can enjoy popcorn, candy, coffee and an assortment of other beverages and small appetizers from the Avalon Theatre Café. Though 100 years old, the Avalon remains fundamental to the Northwest Washington community, attracting audiences of all ages.
1:00 p.m. – Second Story Books
Next, time travel with a trip to Second Story Books on Dupont Circle — its collection of rare books allows you to glimpse first editions of masterpieces ranging from a signed Southamerican copy of Ernest Hemingway's "To Have and Have Not" from 1945 to a first edition of Eric Carle's children's book "The Very Hungry Caterpillar." An immersive historical experience, the chaotically organized bookstore allows for a delightful browsing experience that reveals to the reader why Second Story is considered one of the largest and greatest rare book collections in the world. In addition to housing rare writings, Second Story also stores volumes of used books, making it relatively inexpensive to quench your literary cravings here.
2:00 p.m. – Zorba's Café
Remain in Dupont Circle for lunch at Zorba's Café, a traditional Greek restaurant with a lovely patio perfect for the upcoming sunny summer's days. With Mediterranean flavors just as colorful and bright as the restaurant's blue-and-white exterior, you are sure to enjoy this laid-back yet exquisite dining experience. Choose a souvláki plate or a falafel pita sandwich as your main and end the meal with a sweet assortment of baklava before continuing on to your next destination.
3:30 p.m. – MLK Memorial
Next, travel downtown to the Martin Luther King, Jr. Memorial on Independence Avenue. Honoring King's lasting legacy and struggle for justice and equality, the memorial covers 4 acres of land and features the Stone of Hope, a granite statue of King. Various quotes by King are engraved throughout the site, including excerpts from his "I Have A Dream" speech. Open 24 hours a day, the site is completely free to visit and just a short walk to the Lincoln Memorial.
5:00 p.m. – Class at Made in DC
Now move to Georgetown for a visit to one of Made in DC's four Washington area locations. Right on Wisconsin Avenue, the small business — easily accessible by foot, car or bus — allows shoppers to find unique pieces crafted by local artisans and entrepreneurs that can range from intricate jewelry to bold posters advocating for Washington statehood. Lesser known  are the weekly classes offered by these artisans through Made in DC at varying locations. From candlemaking to yoga to watercoloring, one of these guided activities is sure to be an active and artistically stimulating way to spend an afternoon.
7:00 p.m. – Dinner at The Tombs
Remain in Georgetown for dinner at The Tombs, a popular restaurant among both Washington residents and Georgetown University students. Located underground in a Federal-style townhouse on the edge of the university's campus, The Tombs serves hamburgers, steak frites, sandwiches and other traditional American dishes. Illustrations of former Georgetown students and athletes are framed on The Tombs' brick walls, and the restaurant is particularly crowded during Hoya basketball game days. As both a neighborhood restaurant and a college hangout space, The Tombs caters to customers of all ages.
8:30 p.m. – Dessert at Van Leewen's (Georgetown location)
End the evening with a stroll to Van Leewen's, a New York-based ice cream shop that opened a location in Georgetown earlier this May. Their wide variety of flavors make it possible for vegan customers to enjoy this outing along with their dairy-consuming friends. Be sure to try the Dirty Chai Cupcake Ice Cream flavor, crafted as a collaboration between Van Leewen's and the Washington staple, Baked and Wired. 
Leave a Comment
Your donation will support the student journalists of Sidwell Friends School. Your contribution will allow us to purchase equipment and cover our annual website hosting costs.
About the Contributors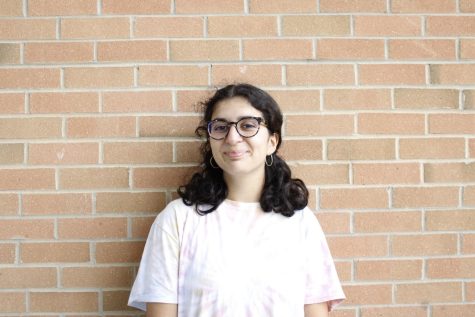 Sofia Gaviria '23, Editor-in-Chief
Sofia Gaviria is currently Editor-in-Chief of Horizon. She served as a Culture Editor in the 2021-2022 school year. Prior to that, she worked as a Staff...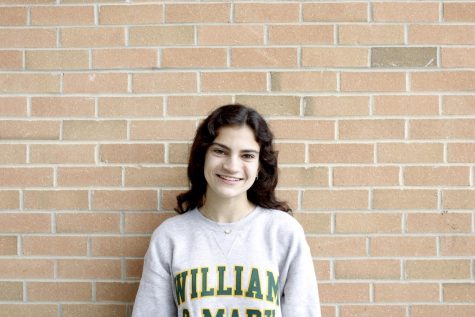 Maddie Mohamadi '23, Editor-in-Chief
Maddie Mohamadi is currently Editor-in-Chief of Horizon, a position she held in both the 2021-2022 and 2022-2023 school years. She served as a News Editor...