Florida Governor Blocks New High School African American History Course
Florida Gov. Ron DeSantis' administration has blocked the introduction of a new advanced-level high school course that teaches African American history. In a Jan. 12 letter sent to the College Board, which is piloting the course in a program to 60 high schools across the country, officials said the proposed course "lacks educational value and is contrary to Florida law."
The Advanced Placement (AP) African American history course is the first new class to be added to the College Board since 2014. It is set to cover over 400 years of African American history topics –– including literature, politics and geography. Similar to other AP classes, the African American history course would allow students to earn college credits in the subject.
"Like all new AP courses, AP African American Studies is undergoing a rigorous, multiyear pilot phase, collecting feedback from teachers, students, scholars and policymakers," the College Board said in a statement.
"The process of piloting and revising course frameworks is a standard part of any new AP course and frameworks often change significantly as a result," the statement continued.
Following the news of the African American studies course, the state's Education Department swiftly rejected the class, declaring it did not align with Florida law. Florida Education Commissioner Manny Diaz Jr. said in a statement that the course was a "woke indoctrination masquerading as education."
Diaz's statement reflects the growing political anxieties of Florida residents, primarily white Americans, that stem from conversations about race and gender that occur on K-12 public school campuses. Many Florida parents are particularly worried that the African American studies course would use critical race theory to overly highlight racial disparities and inequalities.
The decision to block the African American studies course has been met with outrage from the National Parents Union, who declared that the ban was a "direct attack on the Black and all (Black, Indigenous and People of Color) Communities."
"The behavior is dangerous and should concern every American," the organization said, adding that they will challenge the decision.
Other dissidents of the decision criticized the fact that other similar culture and history courses have not received the same treatment from the DeSantis administration as the African American history course, including European history and Asian American and Pacific Islander history, which was mandated to be taught in public schools by a recent law.
Gregg Orton, national director of the National Council of Asian Pacific Americans, a coalition of 38 AAPI organizations, said the history law is far from a "win" for the Asian American community, adding that "racial justice can't be a zero-sum game for communities of color."
"When you advance a bill that uplifts AAPI communities, but don't want to acknowledge the fact that in the same state, there are real intentional efforts to invisiblize or erase Black history, or [critical race theory], you are on the wrong side of history," Orton said. "With Florida, it's hard to draw any other conclusion than they are actively trying to use the Asian American Pacific Islander community as a wedge here."
DeSantis' rejection of the new course is the latest in a series of actions designed to preclude conversations about race, sexuality and gender identity from entering school campuses. In April 2022, he signed the Stop Woke Act, which severely limits "race-based" discussions at schools. Soon after, DeSantis also introduced the Parental Rights in Education Act, also known as the "Don't Say Gay" Bill, which forbids discussing sexual orientation and gender identity for certain elementary school students.
Many of these acts have faced legal action from Florida activists who believe DeSantis' actions are a gross overreach of gubernatorial power and severely limit freedom of speech and expression within the state. The Stop Woke Act, for instance, was partially blocked by a federal court in Florida in August 2022. The rejection of the African American history course is expected to face similar legal challenges from three high school students who are currently poised to sue DeSantis. The students will be represented by Ben Crump, a high-profile attorney, who said he would file the lawsuit on their behalf.
Democratic State Rep. Fentrice Driskell has supported the lawsuit, condemning DeSantis for limiting crucial discussions on individual identity and historical memory.
"He wants to say that I do not belong," said Driskell, who is Black. "He wants to say that you don't belong and whose story does — and doesn't — get to count. But we are here to tell him: We are America."
Leave a Comment
Your donation will support the student journalists of Sidwell Friends School. Your contribution will allow us to purchase equipment and cover our annual website hosting costs.
About the Contributor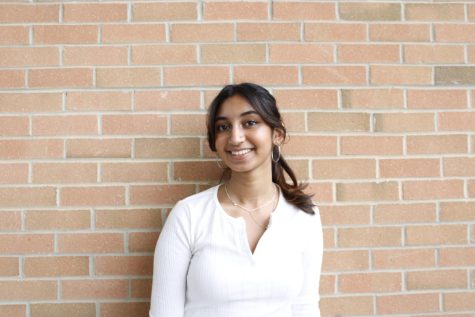 Aparna Viswanathan '24, News Editor
Aparna Viswanathan is currently a News Editor for Horizon, a position she held both in the 2022-2023 and 2023-2024 school years. Prior to that, she worked...