Fall 2022 Sports Spotlight: Girls Cross Country
Despite entering the fall season with a distinctly smaller team than usual, the Sidwell Girls' Cross Country Team has already experienced success, scoring second in a recent meet at Episcopal High School.
When asked what challenges she anticipated the team facing this season, Head Girls' Cross Country Coach Andrea Keklak answered, "We do have a smaller team, which is a little bit different. So that can be a challenge, but in another sense it's actually an advantage because you can become a very tight-knit functional group, and you get more individual attention when you're on a smaller team."
Assistant Girls Cross Country Coach Emily Compton, who joined the coaching staff last year, echoed the sentiment.
"We have a great bond and leadership within our team, so as long as we stay closely-knit and keep motivating each other, I'm not too worried," Compton said.
Keklak added that another challenge the team faces is the loss of last year's senior class, whose strong presence led the team to success in the fall of 2021. However, she also noted that the new upperclassmen have filled their shoes.
Senior Lane Worthing, who has taken on leadership responsibilities alongside fellow seniors Anna Brody and Irene Zhao, said that her goal for the team this season is for "us to look back and feel like we did well, so [to] work hard but also have a lot of fun."
Sophomore Isabel Limao added that her goal is to contribute to the team spirit and the supportive environment.
"It can be a really hard sport, and I think it's important to create an environment where people enjoy it instead of feeling stressed about times and things like that," she added.
When asked about her goals for the team this season, Keklak shared that she wants to focus on individual and collective improvement over the course of the season.
"We are in a very competitive league, but I would love to see us try to play solidly," Keklak said. "I think we just need to continue to work on what we did last season, which was really strong pack running," she continued.
Despite the program's success, both Worthing and Limao noted that Girls' Cross Country receives less attention and support than other fall sports.
When asked how the Sidwell community can better support the Girls Cross Country team, Worthing emphasized increasing enthusiasm for the sport.
The Cross Country program is "not really getting that much recognition for the school, so they have less of an incentive to support the team because it's not as publicized," Worthing said.
According to Keklak, cross country "is a bit of an unsung hero, but on the flipside that is one of the special things about the sport: the people who come to it come to it because they love running, they love working hard. It's not so much a glamor thing…" Keklak concluded, "I think cross country can sit in a really nice place sometimes where it's a sport everyone can come to and improve and get really engaged in."
Leave a Comment
Your donation will support the student journalists of Sidwell Friends School. Your contribution will allow us to purchase equipment and cover our annual website hosting costs.
About the Writer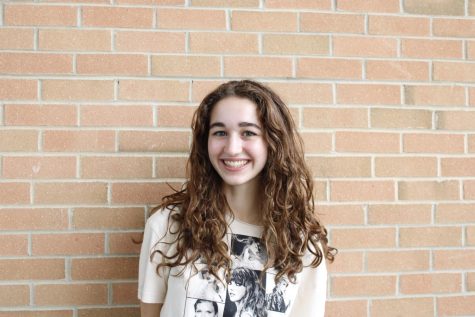 Abby Kelso '24, Editor-in-Chief






Abby Kelso is currently Editor-in-Chief of Horizon. She served as a Culture Editor in the 2021-2022 and 2022-2023 school years. Prior to that,...