Sidwell Holds Annual Healthy Relationship Conferences
On Oct. 25, Sidwell Friends held its annual Healthy Relationship Conferences, presenting students with valuable skills for navigating relationships and various social issues.
Beginning with a keynote address from Tahir Duckett, a prominent civil-rights lawyer in Washington, students learned the importance of mutual consent. 
Freshman Jackman Grossman learned that one can only give consent in a safe environment without any threat of violence. 
"The points highlighted by Duckett's presentation were crucial to furthering my understanding of mutual consent while also providing me with valuable insight on how to handle abusive relationships in my friends' or my own life," Grossman added.
Following the keynote address, students had the opportunity to attend more focused sessions expanding on the general idea of healthy relationships. Each session introduced a unique topic under the guidance of different experts.
According to Upper School Guidance Counselor Kasaan Holmes, sessions were based on ones that were held in previous years, which had the goal of strengthening relationships within the community.
"Many of the newer sessions this year were based on foundational friendship skills that followed a post-pandemic approach based on student and parent feedback," Holmes said.
When planning the different workshops, Holmes hoped that students would "find tools to put in their belt that teach them to be a good friend, a good communicator and generally a better member of the community."
When Assistant Academic Dean Isaac Miller released the sign-up sheet for the different workshops, he observed that the student-run session "How to Help a Grieving Friend" filled up the quickest. Miller found that the sessions that took place in smaller settings were most popular among students.
Although not all students had the opportunity to attend the sessions they initially wanted, Upper Schoolers walked away with valuable tips on how to navigate unhealthy or unsafe relationships. 
"Although I initially wasn't planning on signing up for Duckett's session, it still taught me that while consent may not be important to you, it may be a set boundary of another person," freshman Jude Kelly said.
Kelly was pleasantly surprised by how engaging and compelling Duckett's presentation was. 
For sophomore Nicole Sosnik, who oversaw the different workshops, the session on how to help grieving friends spoke to her the most. 
One student club, Students Talking about Real Stuff, taught students how to support their friends [during] their grief journey through kind gestures and proof that you care," Sosnik explained. 
Sosnik added that she learned how to support friends during difficult times by expressing compassion and being open to difficult conversations.
"Critical Conversations" was another popular workshop that taught students how to have difficult conversations with friends and family. Run by Athletic Director John Square, students learned how to have meaningful dialogue in challenging situations. 
Freshman Sophie Cao said she learned what a critical conversation is, how to maintain one and how to have a successful discussion. Cao added that she learned the skills necessary to navigate these often complicated and uncomfortable conversations.
While the Healthy Relationship Conferences provided students with skills crucial to navigating relationships and mental health, some students and faculty believe Sidwell should focus more on these issues.
"There should be more conversations about mental health in the community on a day-to-day basis rather than just one or two days out of the year," Sosnik said. She thinks a greater focus on mental health will normalize hard conversations and make it easier for students to seek help.
Holmes shared that Sidwell plans to hold a self-care conference that will focus on various mental health issues.
While Miller acknowledges that Sidwell cannot have unlimited mental health days, he said he believes it is important that the school values important issues in the community, and "this conference is definitely not enough focus on these issues."
Moving forward, Miller advises students to apply the skills taught by the different workshops to different situations at school. 
"Mental health is not just a right-now kind of thing," Miller said. "The skills taught by the Healthy Relationship Conferences will continue to help you cope with issues in school and after graduating," he concluded.
Leave a Comment
Your donation will support the student journalists of Sidwell Friends School. Your contribution will allow us to purchase equipment and cover our annual website hosting costs.
About the Writer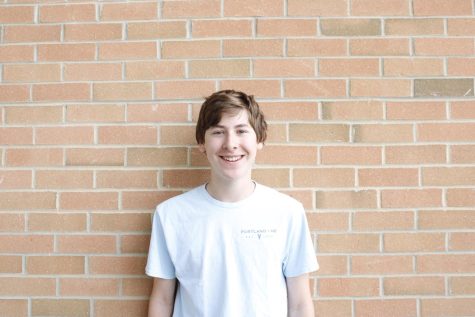 Alex Fagell '26, News Editor
Alex Fagell is currently a News Editor for Horizon. Prior to this, he worked as a Staff Writer for the newspaper.