Administration Plans for Autumn Celebrations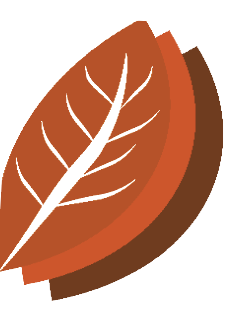 Fall is an exciting and festive season, featuring Homecoming, Halloween and a number of special schedules.
On Oct. 14, Sidwell's annual Homecoming will commence with a spirited pep rally assembly. Varsity athletics teams will perform their pep rally dances, putting the school in an energetic mood for the lively weekend ahead.
The pep rally is a highly-anticipated event in which the entire Upper School gathers in the gym for team dances and a speech from Assistant Dean for Student Life Michael Woods. Many teams have already begun to plan their performances.
Sophomore Desi Amprey remembers the fun and excitement that surrounded the Pep rally last year, saying she can not wait " to see what the other teams have prepared."
Homecoming events run from Friday night and through Sunday afternoon.
On Saturday, Sidwell will host Jackson-Reed, St. James, School Without Walls and Clarkstown North for sports games. Games will take place throughout the morning, ending with the football game against Clarkstown North at 2:30 p.m. on the Lower Turf.
Sophomore and varsity tennis player Lise Sanchez expressed her excitement for Homecoming weekend.
"It seems like so much fun, and we definitely have a lot of spirit going into it," Sanchez said.
The weekend is also a celebratory time for other types of teams in the community.
There will be a live demonstration from Sidwell's decorated robotics' team with a supplementary discussion with Director of Upper School Technology Darby Thompson, who coaches robotics, following the presentation.
Homecoming will be an opportunity for community bonding. The Washington campus will host Lower School families looking to join in on the festivities, fostering greater support for Sidwell's clubs and athletic teams. Younger students will be able to celebrate fall with crafts, games and other activities, including a meaningful service project.
Sidwell's Alumni Engagement Office has several events planned to encourage alumni participation in Homecoming festivities as well.
"These student-centered events include an inaugural Sidwell Friends Shark Tank, where an alumni panel will hear students pitch ideas designed to address major social, political or ethical challenges facing our global community, as well as Arts in Action, where alumni will enjoy vocal, instrumental and theatrical performances from all three divisions," Associate Director of Alumni Engagement Kourtney Ginn said.
According to Ginn, the College Dinner Series, which is a program that allows young Sidwell alumni to share a meal and reminisce about their days in high school, will be starting again this month.
Ginn also mentioned the return of regional clubs for Sidwell alumni and "an on-campus Meeting for Worship and Sidwell Friendsgiving" — a time for Sidwell Alumni to reconnect and celebrate fall together.
Looking ahead, the Student Association of School Spirit (SASS) worked hard to choose this year's fun and informal Met Gala Homecoming dance theme. SASS club heads, who collaborate with Student Government representatives, are influential in the planning of Homecoming. The club releases polls about themes, meets with academic and athletic staff and helps organize the Upper School's Spirit Week leading up to the event.
Spirit Week is an exciting way to generate energy for a weekend of athletics and school spirit. Students are encouraged to dress according to a daily theme set by SASS and Student Government. Themes in past years have ranged from Pajama Day to Jersey Day to Anything But a Backpack Day. In addition, students can participate in SASS-planned activities during lunch.
Sophomore Fiona Peters believes Spirit Week is "a great way to establish community at school."
Following Spirit Week, students will dress for the Homecoming theme, typically decided upon in the beginning of October. The announcement of the theme is often an eagerly-awaited moment for many students in the fall.
Sophomore Megan Chopra said that she "is so excited to dress for the theme" and that she "can't wait to pick out an outfit."
Sophomore Student Government Representative Gabi Green said that plans for a fall Quaker Day, a day set aside for community bonding,  are still in the works, but students should expect community building and other fun opportunities to be announced soon.
Green additionally floated possibilities for Halloween, which falls on a Monday this year. She said that Student Government plans to hand out candy during break and that students should "find [their] Student Government representatives to get candy."
Students will have many chances to have fun in non-academic settings this fall. Many students hope the Halloween Costume Contest and the Pumpkin Hunt will return.
At the end of the fall semester, students will have a field trip three days before Winter Break. Plans for this field trip are still being finalized, but the date is blocked off in the school calendar.
From Homecoming to Halloween to Winter Break, Sidwell has exciting events planned for students this fall.
Leave a Comment
Your donation will support the student journalists of Sidwell Friends School. Your contribution will allow us to purchase equipment and cover our annual website hosting costs.