29-Year-Old Tyre Nichols Killed by Memphis Police Officers
On Jan. 7, Tyre Nichols was beaten by five police officers after being stopped at a traffic light in Memphis, Tennessee. Three days later, he passed away from his injuries in St. Francis Hospital.
Former officers Demetrius Haley, Justin Smith, Emmitt Martin III, Tadarrius Bean and Desmond Mills Jr., all involved in Tyre Nichols' death, were charged on Jan. 26 for second-degree murder as well as kidnapping. Additionally, office Preston Hemphill, three medics and two deputies were fired.
Nichols was a 29-year-old Black man and a supporter of the Black Lives Matter movement. According to the New York Times, he worked at FedEx, and some of his passions included photography and skateboarding.
Nichols was a beloved son of RowVaughn Wells, whom he was living with at the time of his confrontation with the police. He was driving toward his home where Wells and her husband, Rodney Wells, resided when he was stopped and attacked by officers.
Security camera footage shows that Memphis police officers stopped Nichols at 8:24 p.m. on Jan. 7 for reckless driving. A minute later, they pinned Nichols to the ground, and a struggle ensued. Nichols attempted to escape to his mother and stepfather's house, but he was stopped again and pepper sprayed, tased, beaten with a baton, kicked and punched in the face. Three minutes later, Nichols, limp and immobile, was handcuffed and transported to the hospital.
According to CNN, when police officers arrived at RowVaughn Wells' home after the attack, they told her that Nichols had been tased and arrested for a DUI, a claim which has not been proven. Additionally, officers would not disclose the specific hospital Nichols was in, nor his critical state, to her.
When interviewed by CNN, Wells described her son's condition in detail: "They had beat him to a pulp. He had bruises all over him, his head was swollen like a watermelon, his neck was busting because of the swelling, they broke his neck, my son's nose looked like an S."
Nichols died three days later in St. Francis Hospital on Jan. 10, mainly due to excessive bleeding combined with other complications that arose from his injuries.
The Memphis Police Department promised to examine the entire department's policies, as well as the officers' claim of reckless driving, as camera footage provides little to no evidence of this. The department has also suspended the Scorpion Unit, a problematic division responsible for multiple instances of targeting and harassing Black individuals. All five officers charged were a part of the Scorpion Unit.
Further firings or charges in the Memphis Police Department are probable, as eight additional officers are currently under investigation.
The U.S. Department of Justice and the International Association of the Chiefs of Police have both pledged to examine the entire department in order to resolve the aforementioned issues within the Scorpion Unit.
In response to the graphic and tragic footage of Nichols' beatings, President Joe Biden said in a statement that the incident was "yet another painful reminder of the profound fear and trauma, the pain, and the exhaustion that Black and Brown Americans experience every single day."
Vice President Kamala Harris added that she sympathizes deeply with the family of Tyre Nichols. "The people of our country mourn with you," Harris said at Nichols' Memorial Service.
Leave a Comment
Your donation will support the student journalists of Sidwell Friends School. Your contribution will allow us to purchase equipment and cover our annual website hosting costs.
About the Writer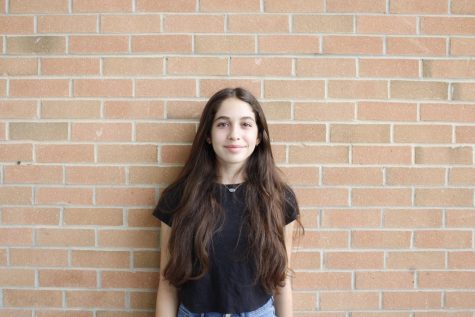 Daphne Zwicker '26, Opinion Editor
Daphne Zwicker is currently an Opinion Editor for Horizon. Prior to this, she worked as a Staff Writer for the newspaper.