Reforms Arise as Crime Increases in Washington
On March 7, 23-year-old Dana Faulkner was killed in a deadly shooting that injured two others. The shooting, which occurred in southeast Washington, was one of five in the Washington area from the night of March 7 to the morning of March 8.
"There are so many people getting killed – too many," said Mary Faulkner, Dana's 69-year-old grandmother, in a tweet. Her grandson had recently become a  father, and she described his passing as a deep loss to the family.
"
There are so many people getting killed – too many.
— Mary Faulkner
Faulkner's death is part of a trend of rising crime rates in the Washington area, particularly violent crime. Other affected areas of Washington include Brentwood, which has the highest rates of violent crime in Washington, according to Property Club, and Navy Yard, which experienced sharp increases in crime from 2022 to 2023, according to NBC. Overall, southeast Washington still experiences the region's highest crime rates.
Theft has also increased dramatically. In Navy Yard, according to NBC, car theft has increased 113%. The Metropolitan Police Department reported that every day, 18 vehicles are stolen, and this statistic does not include car break-ins or theft of valuables from cars.
In addition to car thefts, the neighborhood of Navy Yard has seen an increase in robberies and overall property thefts, which have increased by 57% and 42%, respectively, according to NBC.
Homicides in Navy Yard are also increasing, with rates for the first week of 2023 being nearly double of that in 2022, corresponding with the 30% rise of homicides in Washington as a whole, according to NBC.
In Brentwood, however, frequent mass shootings have been on the rise, further increasing the neighborhood's homicide rates. A mass shooting spree in late February led to the deaths of three people and injured nine more.
As a result of rising crime rates, the D.C. Council has proposed a reformed criminal code for the district. The revision of the current criminal code, which was last updated in 1901, would include drastic changes such as reducing criminal penalties for nonviolent crimes (such as robbery and carjacking), increasing penalties for violent crimes like attempted murder and ending required minimum penalties.
However, many of these reforms are not supported by District of Columbia Mayor Muriel Bowser, who attempted to veto the legislation but failed due to overwhelming council support.
In an interview with "The Politics Hour" radio show, Bowser absolved herself of blame, saying, "[she] didn't make carjacking penalties more lenient. We didn't make the environment for police who are trying to take guns off the streets even harder."
Now, the reforms face Senate approval but are expected to fail, as Senate Republicans have been leading a resolution to shut down the effort. Additionally, President Joe Biden has declared a neutral position on the matter.
During the Senate hearing on March 15, activist groups are expected to protest the probable rejection of the reforms. Congress traditionally does not override state laws, but since D.C. is not a state, the federal government has power over some legislation.
"If Congress overrode local government like this anywhere else in the country, residents would be outraged," the protest organizers from the nonprofit DC Vote stated. "It is an act of disregard for our local autonomy and sets a dangerous precedent for future interference."
Leave a Comment
Your donation will support the student journalists of Sidwell Friends School. Your contribution will allow us to purchase equipment and cover our annual website hosting costs.
About the Writer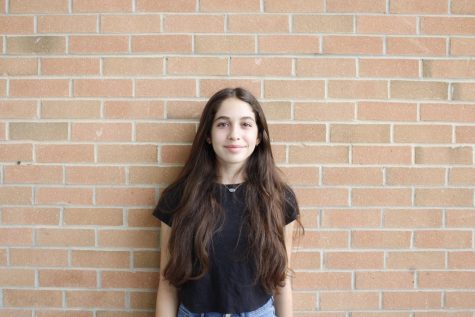 Daphne Zwicker '26, Opinion Editor
Daphne Zwicker is currently an Opinion Editor for Horizon. Prior to this, she worked as a Staff Writer for the newspaper.