Sidwell Hosts Lecture on Importance of Traditional Architecture
On Nov. 2, Sidwell hosted a lecture discussing the importance of traditional architecture in East Asia and the history of the China Folk House Restoration Program. Founded and directed by John Flower, who teaches East Asian history at Sidwell, the program aims to reconstruct a traditional Chinese farmhouse in West Virginia. 
Aside from Flower, the lecture was organized by a panel of experts on the subject including SUNY Distinguished Professor Ron Knapp, Deputy Director of the Contemporary Gallery Kunming Jeff Crosby and Zhai Hui, a faculty member at the Kunming University of Science and Technology.
The program opened with a discussion of traditional East Asian architectural styles. One of the most popular styles is vernacular architecture, which focuses on sourcing construction materials from the surrounding environment and reflecting local community traditions. In China's Yunnan province, vernacular architecture reflects the province's diverse landscape: snow-capped mountains, rice terraces and deep gorges. 
Sophomore Jada Rue said that she enjoyed "learning about the different architecture,"  especially how it was designed to fit different "environments or increase expansional and community." However, Rue thought the Jing style buildings were the most interesting. 
"I thought it was very interesting how Jing style buildings allowed families to remove and or add doors as the family grew and more space was needed," Rue said. "Homeowners could also expand by adding connecting symmetrical buildings" she added.
Led by Flower, the second half of the lecture focused on the China Folk House Restoration Program (CFHR). Flower started the program in 2016, when he took students on a China Fieldwork Program to the house's original location in Cizhong, Yunnan Province. 
During this time, Flower and his students learned that the house was going to be flooded by a dam on the Mekong River. To preserve this piece of historical architecture, students first documented the house's history before dismantling it. It was then brought to the United States, where it is now being rebuilt by volunteers at the Friends Wilderness Center in Harpers Ferry, West Virginia.
During his lecture, Flower announced CFHR's new partnerships with Chinese Ambassador Qin Gang, Kunming University of Science and Technology's School of Architecture and the Yunnan community where the folk house originated. 
The KUST School of Architecture is sponsoring a Washington exhibition on Yunnan architecture that will open in March 2023. The exhibit will then be placed on permanent display at the folk house once it is finished.
In addition, the Yunnan community will be donating traditional clay roof tiles to finish construction of the China Folk House. 
Flower expressed gratitude for the gift, saying, "Traditional roof tiles are very difficult to attain in the United States, so we are delighted to accept them as well as the exhibits from KUST's School of Architecture." 
Reflecting on the lecture, Flower said, "The most important thing for students to take away from the lecture is that traditional architecture holds an incredible archive of local knowledge, craft skill, valuable rural folkways and community life."
Flower believes the most important part of the China Folk House's mission is to connect people. 
 "Forces of modernization and commercialization that tend to divide people in an atomized society," Flower said. "So, when we rebuild the China Folk House and revive traditional architecture, we are also trying to rebuild common ground," he added.
Leave a Comment
Your donation will support the student journalists of Sidwell Friends School. Your contribution will allow us to purchase equipment and cover our annual website hosting costs.
About the Writer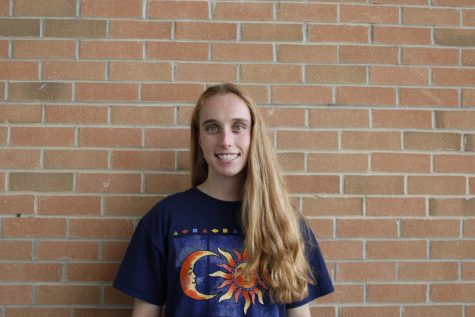 Lily Palmerino '24, Features Editor
Lily Palmerino is currently a Features Editor for Horizon, a position she held in the 2021-2022, 2022-2023 and 2023-2024 school years. Prior to this, she...