Writer Matt de la Peña Discusses the Power of Books
Newbery Medal-winning and New York Times bestselling author Matt de la Peña virtually visited the Upper School on Oct. 25. During his talk, he emphasized the importance of finding oneself through books and the idea that "writers are made, not born."
De la Peña has written six picture books and seven young adult novels. His most popular picture books include "Milo Imagines the World" and "Last Stop on Market Street," and his most popular young adult novels are "Mexican WhiteBoy" and "We Were Here." 
Because of his background, de la Peña's books mainly focus on racially conflicted working-class children. The characters in his books aim to empower and resonate with readers from any background. 
"In all my books, I really want to work with working-class people," de la Peña explained in an interview with NPR. "My goal is to show the moments of grace and dignity in their lives."
Both de la Peña's work and his approach to writing appealed to the Parents of Latinx Students (PLAS), a Parents Association affinity group, who invited him to speak at Sidwell. 
Supervía Chair for Spanish and Latin American Studies Silvana Niazi, who led the collection, first encountered de la Peña's work through his book "Last Stop on Market Street," an homage to the importance of intergenerational relationships and community connections. Niazi was particularly drawn to de la Peña's message and his focus on creativity and curiosity. 
"I came across Matt's book and was really struck by how he shows us ways in which our grandparents, ancestors, and those who have gone before us can help us see and hear the world differently, less materialistically and more creatively," said Niazi. "As Matt puts it, 'Some people watch the world with their ears.'"
According to Niazi, de la Peña's unique emphasis on using writing to explore a question rather than marketing a "pre-packaged message" is similar to Quaker queries. To her, de la Peña's books are a testament to the importance of curiosity and reflection in a community. 
"I found myself returning to the importance of owning our questions, of acknowledging the queries in our lives," Niazi explained.
De la Peña's presentation was met with excitement from many Sidwell students. His approach to writing, beginning a piece with no expectations and finding himself through the writing process, particularly resonated with students.
Sophomore Maria Stepanyan explained that de la Peña's method of using curiosity as a motivator would allow her to approach life more freely with authenticity. 
"I have a lot of expectations that I need to fulfill, and sometimes, I feel like it would be a lot easier to have no expectations and every accomplishment be worth something," she said. 
During his talk, de la Peña also focused on his mixed Latino identity and how it influenced his writing. Because he struggled to find representation in the media growing up, he strives to provide today's generation of Latinx people with the tools to feel comfortable in their identities and create their own work. 
Junior Lily Campbell, a co-head of the Latin American Society, identified with de la Peña's struggle of not feeling "white enough" or "Hispanic enough" for different members of his community.
"I think especially at a school with such a small Hispanic population, it often feels like you have to overcompensate to be seen as Latine or prove yourself in order to identify with certain aspects of your culture," she explained. "[I]n reality, being Latine can mean so many different things because it covers a large number of different cultures and communities."
Reflecting on the collection, Campbell said, "Mr. de la Peña helped me realize that identity isn't just influenced by your culture and ethnic background but is also influenced by your own life story and the choices you make in life."
De la Peña's story of overcoming obstacles in a community that did not value education or writing exemplified the Quaker motto of "letting your life speak." The power of writing and embracing one's identity starred as main themes in de la Peña's speech. The goal of his talk was to empower Sidwell students to similarly embrace hardships with curiosity and courage. 
 De la Peña closed his presentation by encouraging the Sidwell community to write. "No one is born a writer," he said. "There are people who see the world slightly slanted, and those people often make good writers. If you speak less and listen more, you'll see there are stories all around you."
Leave a Comment
Your donation will support the student journalists of Sidwell Friends School. Your contribution will allow us to purchase equipment and cover our annual website hosting costs.
About the Writers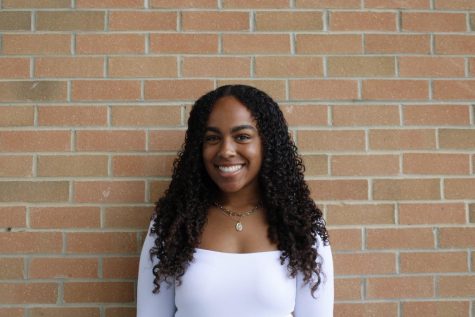 McKenzie Manley '24, Photo Editor
McKenzie Manley is currently a Photo Editor for Horizon, a position she held in both the 2022-2023 and 2023-2024 school years. Prior to this, she served...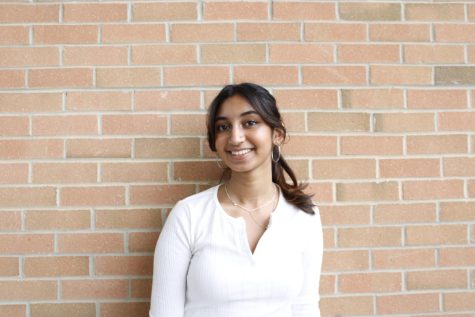 Aparna Viswanathan '24, News Editor
Aparna Viswanathan is currently a News Editor for Horizon, a position she held both in the 2022-2023 and 2023-2024 school years. Prior to that, she worked...