Reese, Clark Square Off in NCAA Women's Final, LSU Wins
Louisiana State University's (LSU) women's basketball program made history this past month by becoming the first LSU Basketball Team, men's or women's, to win a NCAA national championship.
The Tigers beat the heavily crowd-favored Iowa 102-85 in a record-breaking title game. LSU's 102 points set a new record for most points scored by a women's team in an NCAA tournament game. Iowa's 85 points set a new record for most points scored by the losing team in the final as well, overall demonstrating productive offensive performances on both ends.
In her second year as LSU Head Coach, Louisiana native Kim Mulkey led the team to a second place regular season finish in the Southeastern Conference (SEC) standings with an overall record of 34-2. With LSU's National Championship this season and her previous wins with Baylor, Mulkey is the first women's coach to win national titles at two different schools.
This year, four of the five starters for LSU were transfers, begging the question of whether the team would work well together. In an interview during the NCAA tournament, Mulkey shared the team's goals from the beginning of the season, which included winning 90% of non-conference games, finishing in the top four of the SEC, winning one game of the SEC tournament, staying ranked in the top-25 all season and playing effective defense, all of which the team completed.
Mulkey was adamant about not making winning a championship a goal, saying, "you can't do that to young people."
Many of the players who came to the university through the transfer portal highlight Mulkey's coaching strategies and reputation as the reason for their commitment to LSU.
In an interview with CBS, point guard Alexis Morris said Mulkey "is the plan" and all that LSU needed to take home a championship was her as head coach.
A reclassed sophomore, Angel Reese, nicknamed "the Bayou Barbie," transferred to LSU from Maryland this past year. During her first year at Maryland, Reese earned Big Ten All-Freshman honors. After her second season at Maryland, she was named to First Team All-Big Ten and the All-Defensive Team, Third Team All-America and received an All-America honorable mention from United States Basketball Writers Association.
After transferring to LSU to repeat her sophomore year, Reese emerged as one of the best players in the country. She set a single-season SEC and school record for rebounds, had 20 straight double-doubles and was named most outstanding player of the NCAA tournament.
The University of Iowa's star point guard Caitlin Clark is widely regarded as the best women's player this season, as she won Associated Press Player of the Year, Naismith College Player of the Year, the John R. Wooden Award, USBWA National Player of the Year and the Wade Trophy.
During the NCAA championship, she set a single tournament record of 191 total points. She is the sixth college player to reach 1,000 points in one season and is the first to score 1,000 points, as well as outputting 300 assists. Clark is also the first player in NCAA tournament history to record two consecutive 40-point games.
Notably, Clark led the Hawkeyes to a 77-73 win over the favored winners, the previously undefeated South Carolina Gamecocks, who were also the defending national champions South Carolina Gamecocks.
Both Reese and Clark are known to trash talk, both recently using the "you can't see me" gesture first popularized by former wrestler John Cena. Clark first used the gesture against Louisville in the quarterfinals and was praised by Cena himself after gesturing toward the crowd.
Two games later, during the last 90 seconds of the title game, Reese did the same gesture to Clark and received massive backlash. Many called her "unsportsmanlike," some even referring to her as "classless," per NBC News. Many other professional athletes and fellow college athletes tweeted about the racial double standard, as Reese, who is Black, faced far more scrutiny than Clark, who is white.
Both players have commented publicly about the viral moment. Clark said that Reese should not be criticized for her use of the gesture. Reese also released a statement calling Clark a "hell of a player," but also accusing Clark of disrespecting other players. Reese said that she waited until the right moment to "pick [Caitlin's] pocket" and has remained unapologetic about her actions, per Yahoo Sports.
The controversy prompted Jill Biden to suggest that both teams be awarded White House visits. Historically, only winners of the men's and women's tournaments are invited to meet the president. The First Lady applauded Iowa's sportsmanship and said Iowa should also come because "they played such a good game," an offer that Clark declined, according to the New York Times.
Reese stated on social media that if Iowa, a predominantly white team, had beat LSU, a predominantly Black team, the same offer would not have been extended.
Leave a Comment
Your donation will support the student journalists of Sidwell Friends School. Your contribution will allow us to purchase equipment and cover our annual website hosting costs.
About the Contributor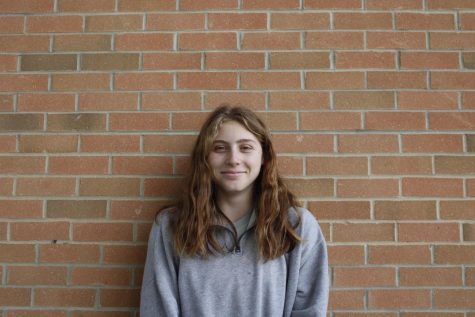 Lia Nathan '25, Sports Editor
Lia Nathan is currently a Sports Editor for Horizon. Prior to this, she worked as a Staff Writer for the newspaper.