History Teacher Jake Dingman Describes Transition To Sidwell and Teaching Style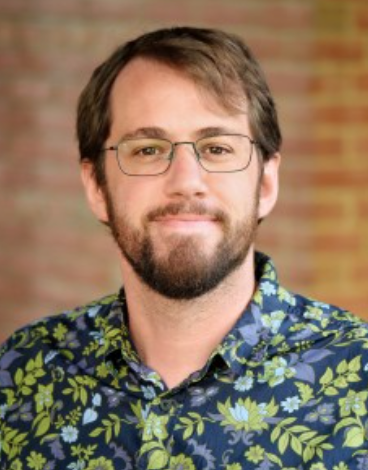 This year, Jake Dingman joined the Upper School History Department. He teaches the freshman World History course and the sophomore History of South Asia class, as well as a senior art history elective.
Dingman joined the Sidwell community to gain experience working with students of different age groups.
"I used to teach college, and I really loved teaching, and I heard about a job here," Dingman said.
Although Dingman did not have experience with younger students, he was excited to start working with them.
"I have never taught high school before, so I didn't really know what to expect," Dingman added.
During graduate school, Dingman worked as a teaching assistant and discovered his love for teaching. "I really enjoyed doing that," he remarked. "As time went on, I decided to make my career doing that."
Dingman said he enjoys teaching "because [he] get[s] to spend [his] day talking about ideas with interesting people." He also enjoys helping people and learning from his students.
During his initial visit to Sidwell, he was impressed with how many students asked questions. "I really loved the level of engagement," he commented.
He added that Sidwell is a "place that value[s] respect and kindness for everyone, a fairly close-knit community… [with] lots of different kinds of people who are interested in different things."
Dingman also appreciated Sidwell's well-rounded nature, underscored by its strong academic, athletic and art programs.
Currently, he is focused on teaching students new information while helping them become better writers and supporting them during the research paper process.
"My goal for my classes is for them to be fun," Dingman said. With this desire in mind, he starts class almost every day with a trivia question, which he hopes will spark students' interest in history.
Dingman utilizes discussion-based lessons, where he asks students what they know about a certain topic and what they want to know about the topic. He often centers discussion around a primary source, such as a speech, poster or art piece.
Dingman concluded by describing the nature of his classes: "My hope for the environment is that it is fun, focused, relaxed and open-ended. And at any point if someone has a question, they ask it."
Leave a Comment
Your donation will support the student journalists of Sidwell Friends School. Your contribution will allow us to purchase equipment and cover our annual website hosting costs.