Music Review: Taylor Swift's "Midnights" Album References Moments in Her Career
"[Midnights] is a collection of music written in the middle of the night … For all of us who have tossed and turned and decided to keep the lanterns lit and go searching — hoping that just maybe, when the clock strikes twelve … we'll meet ourselves," singer Taylor Swift wrote on Instagram describing her most recent album.
Swift's poetic announcement of her new "Midnights" album was just a preview of what was to come in the tracks. While Swift has not officially explained when each song was written, the 13 songs in the album seem to span a large part of her life and career. 
Despite her intentions, the implicit meaning behind the songs in Swift's newest album is often overlooked. Fans have expressed disappointment with the lack of elegant, articulate lyrics in "Midnights," especially in contrast to the lyricism showcased in the singer's earlier two albums, "folklore" and "evermore." While Swift's wording might not seem as polished, listeners have failed to recognize the significance behind each of her new songs.
While "Maroon" and "Karma" have very different sounds, both songs reflect on Swift's past songs through a more mature lens. 
"Maroon" parallels the singer's fourth studio album, "Red." In this 2014 release, Swift discusses a relationship that is "burning red," very different from the lyrics in "Maroon" that evoke a complex relationship with many shades. This contrast can be interpreted as Swift reevaluating her past in a different light. 
"Karma" has a very similar sound to Swift's 2017 album "Reputation," which was meant to call out those who have wronged her. Swift sings, "Karma's a relaxing thought / Aren't you envious that for you it's not?" This line connects to the theme of vengeance showcased throughout "Reputation."
Many listeners ridiculed the line: "Sometimes I feel like everybody is a sexy baby / And I'm a monster on the hill" in the song "Anti–Hero." However, these criticisms fail to acknowledge the significance behind Swift's lyrics, which refer to her growing anxieties about feeling the need to please younger audiences despite the fact that she is no longer in her 20s. 
"Would've, Could've, Should've" delves into the topic of Swift's short-lived relationship with singer John Mayer. The song builds on ideas expressed in "Dear John," a track on her 2010 album "Speak Now." In "Dear John," which Swift wrote shortly after the disastrous relationship, she sings: "Don't you think nineteen's too young to be messed with?" This line parallels "And I damn sure never would've danced with the devil / At nineteen," a lyric in the chorus of "Would've, Could've, Should've." Swift's heartbreaking lyrics depict a deep sorrow, as she sings "Give me back my girlhood, it was mine first" and "I regret you all the time." 
Within Swift's new music videos, specifically "Bejeweled," her attention to detail proves her dedication to the album. In an interview with Jimmy Fallon, Swift announced that the video was filled with Easter eggs. For example, she paid tribute to the 2009 VMA scandal regarding Kanye West and his ex-wife Kim Kardashian at 1:54 in the video, when the evil step sister says, "Bye, snake!" This is a direct response to Kardashian's 2016 Tweet that claimed Swift was a snake.
However, the most important Easter eggs within the "Bejeweled" music video are Swift's numerous hints toward a re-recording of her album "Speak Now." As the story begins, an instrumental version of "Enchanted," one of the songs within the album, plays in the background. At 2:56, Cinderella gets into an elevator and presses the button for the third floor. Considering "Speak Now" is her third album, fans believe this implies that its re-recording will be her next release. Additionally, at 4:29, Swift is seen sitting on a clock set to 3:00, another reference to her third album.
"Midnights" was highly anticipated by Swift's fans and has already received extensive praise. In addition to this exciting new album, Swift also announced on Nov. 1 that she will be touring in 2023, another opportunity for fans to connect with the musician next year.
Leave a Comment
Your donation will support the student journalists of Sidwell Friends School. Your contribution will allow us to purchase equipment and cover our annual website hosting costs.
About the Writers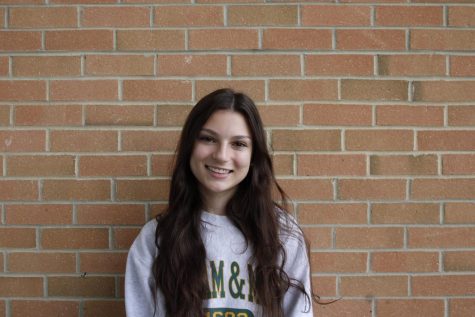 Caroline Mohamadi '26, Business Manager
Caroline Mohamadi is currently a Business Manager for Horizon. Prior to this, she worked as a Staff Writer for the newspaper.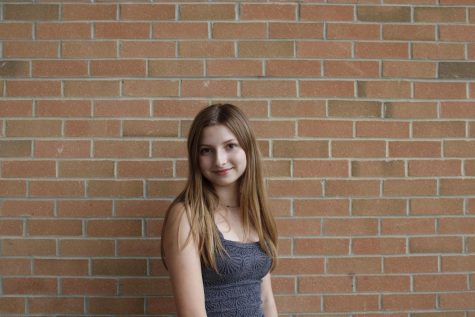 Stella Stone '26, Social Media Manager
Stella Stone is currently a Social Media Manager for Horizon. Prior to this, she worked as a Staff Writer for the newspaper.