Spotlight on Small Business Owner: Dionna Dorsey
District of Clothing, founded in 2014 by designer Dionna Dorsey, is a clothing brand that aims to inspire a generation of activists, advocates and entrepreneurs. Its motto is "Our clothes won't change the world, but the people wearing them are."
Dorsey originally created District of Clothing to use attire to spread positive and empowering messages. In an interview with the Washington Informer, Dorsey said, "I knew that I wanted to create something that was really cool and that would push positivity back out into the universe."
After a downturn in the economy in 2009, Dorsey was laid off from her job and her future in fashion design looked unpromising. Moving back to Washington inspired her to create District of Clothing as a way to pursue her passions and create change: "I really wanted to do something that paid homage to Washington, DC," Dorsey told the Washington Informer.
From this idea, District of Clothing was born.
Before COVID-19 swept across the nation, Dorsey mostly focused on her business, Dionna Dorsey Design — as it did for many other small businesses, however, the pandemic caused an extreme decrease in sales. According to Black Enterprise, after the business' sales dropped 75%, Dorsey decided to focus more on her side hustle, District of Clothing, as a way to find some positivity for herself while simultaneously spreading positivity in her community. Dorsey was not expecting the sudden 250% increase in sales that occurred when she shifted her focus to District of Clothing, especially as she refined online messages and platforms, according to Black Enterprise.
Dorsey's success over the pandemic in part resulted from utilizing social media and other online resources. She quickly identified the importance of online advertising during the pandemic and moved most of her marketing efforts online. She increased the frequency of her brand's social media posts, redesigned her advertisement graphics and ensured that her customers knew ahead of time that service might be slow due to the pandemic.
Dorsey's clothing and the messages they share have become even more important and relevant than they were in 2017, when she first started brainstorming District of Clothing. The clothing company spreads messages of positivity and empowerment, specifically in support of the Black Lives Matter movement, Women's Rights movements, LGBTQ+ rights and more. Some of her clothing features designs like "Dreamer/Doer," "Do Not Touch the Artwork," "Good Trouble Maker," "I Am From Here" and "She Will Rise."
Dorsey draws inspiration from and tailors collections to many events happening in the U.S., especially issues that affect Washington.
In April 2019, for example, she released her "Common Purpose" collection to increase voter turnout in the 2020 election.
Motivated by recent anti-abortion laws and increased focus on Roe v. Wade, Dorsey recently released a hat with the slogan "Save Roe."
Other designs were developed from collaborations with organizations such as Planned Parenthood and the National Museum of Women in the Arts.
One of Dorsey's most gratifying moments throughout her career has been speaking to her grandmother about working on the campaign to commemorate the Selma to Montgomery march. "To know that some 50 years later that her granddaughter would be working to help commemorate that with a Black president with his Black wife sitting next to him … I may never have words to describe that moment," Dorsey said in an interview with NewsOne.
Leave a Comment
Your donation will support the student journalists of Sidwell Friends School. Your contribution will allow us to purchase equipment and cover our annual website hosting costs.
About the Writer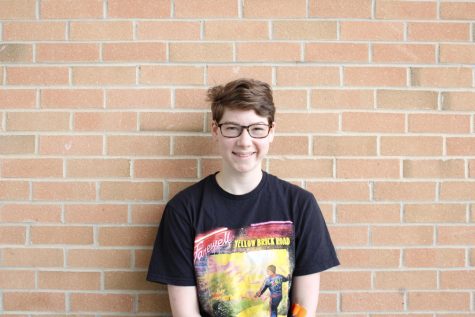 Elle Ludwin '25, Culture Editor
Elle Ludwin is currently a Culture Editor for Horizon. Prior to this, they worked as a Staff Writer for the newspaper.