Sidwell Coaching Spotlight: Building Team Culture and Success
Sidwell's recent athletic successes can be attributed to the school's dedicated coaching base. Coaches Murat Kayali, Ted Bristol, Tamilka Dudley and Logan West are all working with  some of the most talented individual athletes in the area, taking individual prowess and creating teams that win. Though each has a different story behind why they coach, they all share one common value: passing their love for their sports down to the next generation.
Upper School History Teacher Murat Kayali coaches cross country and track and field at Sidwell. Playing soccer at a young age, Kayali eventually became a runner because of his father's success on the track at the high school, collegiate and international levels. Kayali went on to run at the collegiate level himself at Yale University.
Kayali credits many of his own coaches for inspiring him to become a coach himself. He shared that a healthy coach-athlete relationship is pivotal in every young student-athlete's career.
One of the most difficult parts of being a coach for Kayali is bringing the same level of energy and motivation to the track each day. Being a coach challenges him to keep his runners inspired and motivated to do what they love every day — even on the harder days — just as Kayali's coaches did for him during his time as a competitive runner.
Kayali acknowledged that, while racing, all runners reach a point where they ask themselves if they want to push through the rest of the race or not. He shared that he often reminds his runners that racing is "not just about you but also about those you're working with." He believes that the common goals of the team should always serve as motivation to run well individually. Kayali said that he coaches his team to success by "beating where we were last week," a progress-oriented mentality to which he credits his own collegiate success.
Crew Coach Ted Bristol has led the Sidwell Crew program for the past 12 seasons. After transferring to George Washington University as a student, Bristol walked onto the crew team. Once his daughter joined Sidwell Crew her freshman year, Bristol joined the coaching staff as an assistant coach, becoming the head coach during her junior year.
Bristol shared that he coaches because he enjoys being out on the water and loves the energy that the team brings. He described the point in each season at which his rowers finally click and learn to work as a unit as a "magical moment." He cited Sidwell Biology Teacher and Assistant Crew Coach Cecilia Laguarda as a perfect example of why he continues to coach, saying that it was extremely rewarding to watch Laguarda go from being a new rower at Sidwell to rowing in college and to now being an assistant coach on the Sidwell Crew Team.
Bristol also shared one piece of advice that he received from his college crew coach and that he continues to bring to crew practice each day: you can do more than you ever imagined if you have fun doing it. On regatta days, winning means that the team worked as a cohesive front, and rowed their best.
Girls' Basketball Coach Tamika Dudley has served as head coach for the nationally-ranked team for the past four seasons. Growing up, Dudley learned how to play basketball from her brothers. Ever since her time playing at Woodbridge High School, Dudley knew that she wanted to go into coaching.
After playing at Long Island University, she was very adamant about getting a coaching job at UNC Wilmington. She soon realized, however, that college coaching was not as fulfilling as she had hoped and pivoted to coaching at the high school level.
Dudley hopes to help her athletes discover what success means to them on a personal level. She works to help her athletes overcome the urge to compare themselves to others, and forge their own path in basketball instead.
Head Varsity Boys' and Girls' Tennis Coach Logan West began playing tennis at age three, rallying with his father at a local court. West started playing United States Tennis Association (USTA) tournaments and became a self-described "student of the game" during grade school. He believes that tennis is a sport where people learn key life skills, including confidence, self-reliance, grit and grind.
West added that tennis also gives students the ability to problem-solve and think critically under pressure. These skills will help athletes later in life, whether in their careers, relationships or on the court. His goal is for the athletes he coaches to graduate Sidwell "with this grit and mental toughness" learned from the tennis court.
With committed coaches at the forefront of athletics, Sidwell has built a team-first culture of tenacity and excellence that will lead to many more wins in years to come.
Leave a Comment
Your donation will support the student journalists of Sidwell Friends School. Your contribution will allow us to purchase equipment and cover our annual website hosting costs.
About the Writer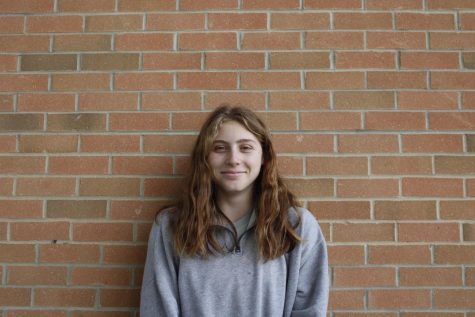 Lia Nathan '25, Sports Editor
Lia Nathan is currently a Sports Editor for Horizon. Prior to this, she worked as a Staff Writer for the newspaper.