Chess Boom Captures Hearts of Sidwell Community
Chess, the strategy-based board game, has existed for over 1,000 years and remains relevant and respected today. Recently, online chess has become increasingly popular, with players pitting themselves against other online users, a computer or AI software. Since January 2020, the leading online chess site Chess.com has seen a 238% increase in users, according to NPR.
Chess tournaments are the standard form of chess competition in person. There are multiple formats of tournaments, including round-robin, Swiss and single-elimination. In a round-robin tournament, each player plays an opponent until they have played all opponents an equal number of times. The majority of round-robin tournaments use a 1-½-0 scoring system: one point for a win, a half point for a draw and zero points for a loss. The Swiss style is the most common format for amateur chess tournaments, but is still fairly popular at the professional level. Players are matched up based on their rankings with scores tracked on cards, and the highest score wins the tournament. If there is a draw in points, the winners split the prize. In single-elimination tournaments, the loser of a game is eliminated from any further competition.
The pandemic and the recent hit TV show "The Queen's Gambit" on Netflix are two of the main factors behind chess's recent rise in popularity. Erik Allebest, CEO of Chess.com, told The New York Times that during the pandemic, "chess, the granddaddy of all games, garnered a lot of attention" because people were at home.
The last time there was a major boom in chess popularity was in the 1970s, after American Bobby Fischer defeated Soviet Boris Spassky amidst the intensity of the Cold War.
Since the start of the pandemic, chess has become an integral part of the Sidwell community and a way for people to bond over a shared interest at school. For instance, the senior class has been participating in a grade-wide chess tournament over the course of the past few weeks.
Last year, the chess team at Sidwell won the state championship, and Sidwell Chess Club co-head and senior August Beaudreau said that Sidwell's team has only grown since then.
Beaudreau shared that he plays chess because he enjoys the "complexities of the game and how important every decision is."
Beaudreau said the importance of each move makes the game engaging, and he loves how each game serves as a learning experience.
According to Beaudreau, chess at Sidwell has become increasingly popular since his sophomore year, and he is always impressed by how many people come to Chess Club. He added that the accessibility of chess Youtube content has helped the game's growth in popularity and players.
Sophomore Krish Batra, who is also a co-head of the Chess Club, has been playing chess since early childhood. He loves how intellectually stimulating chess is and is grateful to the Sidwell chess community for helping him hone his skills and encouraging him to enter competitions. He, too, believes that one of the major contributors to the game's rise in popularity at Sidwell are online sites like Chess.com and Lichess. He said that being a head of the Chess Club has given him the opportunity to become part of a community that has a joint passion for competition, describing the club as a truly "great experience to further explore the game."
Sophomore Andrei Nazlymov said he plays chess mostly because he likes to challenge his friends, believing that it is the perfect game to play when he is looking to take a mental break from academics. Nazlymov loves that the game is different each match and, because of this, it takes intense thought, focus and strategy. He credits social media for his entrance into the chess world.
The 2023 DCSAA Chess Championship is set to take place during May, Chess Club is excited to defend their title this year.
Leave a Comment
Your donation will support the student journalists of Sidwell Friends School. Your contribution will allow us to purchase equipment and cover our annual website hosting costs.
About the Writer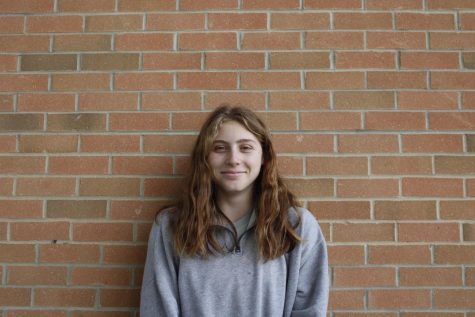 Lia Nathan '25, Sports Editor
Lia Nathan is currently a Sports Editor for Horizon. Prior to this, she worked as a Staff Writer for the newspaper.