Spotlight on Small Businesses: The Phoenix
The Phoenix, a small boutique based in Georgetown, is a family-owned business that produces sustainable, environmentally-friendly jewelry, clothing and home-goods. Founded by Bill and Betty Hays in 1955, The Phoenix features products from around the world, including the "Made in Maine" collection and its Mexican silver jewelry collections.
"Made in Maine" was designed by The Phoenix's current owner, Samantha Hays Gushner, as a way to connect with her roots. Raised in southwestern Maine, Gushner wanted to create a collection that would "embody the ingenuity, integrity, and rugged spirit that comes from being immersed in Maine's natural beauty," according to the store's website. "Made in Maine" includes everything from plates and cards to blankets. There are also more novel items, such as salt shovels, lambswool throws and bottles of maple syrup.
Another one of their well-known collections is jewelry made of Mexican silver. This jewelry comes directly from artisans in Taxco, Mexico. The designs are a meld of modernity and the more classical styles created by silver designer and artist William Spratling in the 20th century. Priced anywhere between $100 and $400, these handcrafted pieces have been made by silversmiths working with the Hays family for three generations.
The Phoenix is not only committed to eco-friendly and sustainable goods, but also to giving back to its community. Collaborating with a number of charitable organizations, locally and abroad, the company also spotlights other small businesses in its newsletters to promote fellow Washington entrepreneurs.
The Phoenix emphasizes the environmental cost of fast fashion, which includes water pollution, water consumption, carbon emissions, rainforest destruction, the use of non-biodegradable materials and slave labor.
Instead, The Phoenix encourages its shoppers to purchase longer-lasting, sustainable clothing from stores like itself. Its products are made of durable materials, such as organic cotton, that are also processed in a way that reduces greenhouse gas emissions and sold in eco-friendly packaging.
The Phoenix also focuses on small batches rather than mass production. Online stores such as SHEIN mass-produce clothes, generating large amounts of waste daily. Production in small batches helps reduce greenhouse gasses, especially coal emissions. It also helps reduce the amount of unnecessary products being bought, as The Phoenix's products tend to last longer than products made en masse.
Curated toward women, The Phoenix offers dozens of styles of jeans, shirts ranging from button-downs to sweaters, skirts, dresses, jewelry and more. The Home and Gardens segment includes everything from books and silverware to glasses made from recycled glass.
At 3 ½ stars on Yelp, the reviews are mixed. While every review compliments the store's setup and items, pronouncing them well-curated and the store "cute" and welcoming, multiple reviewers stated they had been watched continuously during their visit. Some felt they were being followed around constantly to ensure that they did not steal anything.
While the store owner responded to the most recent complaint, assuring the reviewer that the building was simply designed in such a way that it may seem like the customer was being followed when in reality the staff were simply ensuring they were available for customer service, no prior criticism has been addressed.
Leave a Comment
Your donation will support the student journalists of Sidwell Friends School. Your contribution will allow us to purchase equipment and cover our annual website hosting costs.
About the Writer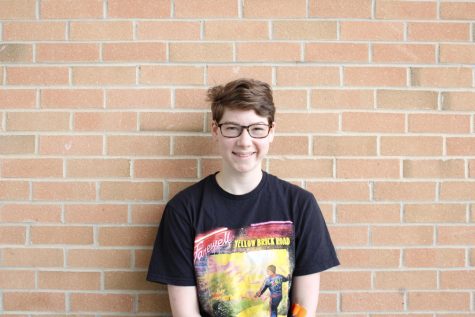 Elle Ludwin '25, Culture Editor
Elle Ludwin is currently a Culture Editor for Horizon. Prior to this, they worked as a Staff Writer for the newspaper.